Australia's Move to Faster Payments Targets Commercial Safety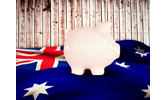 As we start off 2016, one global payments trend we see coming on strong is further expansion of "faster payments" initiatives for retail, commercial, and private banking. Same Day ACH and The Clearing House initiatives in the US market, and the New Payments Platform (NPP) in Australia, are gaining traction and will be game changers that will allow bank product teams to bring unique innovation to the market, ultimately benefiting such things as customer satisfaction and bank reputation.
I recently was invited to Australia to consult around a range of fraud and payments issues. In my conversations with banks "Down Under", I realized that the conversations around risks associated with moving large commercial funds in real time or near real time were still in the early-stages​ among product owners and cyber-fraud risk owners within these institutions.
Let's take a look at the unique considerations for commercial banking risk in an environment where cyber fraudsters have immediate access to large money movement.
Larger bulk payments and larger single payments in a real time, faster payments scenario can set the stage for a Black Swan or catastrophic event. A small business or even a large corporation can be crippled if a catastrophic loss protection strategy is not included in its commercial cyber-fraud capabilities.
Often commercial banking payments are set up in advance, so any adjustments or amendments to these standing orders or templates may evolve into a risk situation once the payment is sent. The ability to risk score these activities (like a change in beneficiary and or destination) in the hours or minutes before money moves in real time, provides the commercial fraud risk teams time to reach out and verify the payment.
Bulk payments are not often seen in retail banking, but in commercial banking it is the norm. Fraud risk scoring of large bulk payments has special considerations. It is important to risk score the entire bulk payment, AND each individual entry. Same day payroll is a good example of that kind of scoring consideration.
"Rapid response" operational procedures are critical to the protection of commercial banking accounts. Banks must be able to contact corporate clients and verify if a payment is legitimate, before another fraudulent payment is set up to send.
Use of the mobile channel for the ease of commercial banking combined with faster payments, brings new strategic considerations for authentication and fraud to commercial risk teams. Ensuring that analytics and technology are correlated and coordinated is a critical mobile risk control consideration.

Now that the New Year is well on the way, meeting with Australian banking teams sits high on my agenda – I look forward to conducting a few white boarding sessions with the bank's commercial teams to discuss the future of enabling safer and faster commercial payments. The variety of new commercial banking products that the NPP platform enables is quite exciting, but you don't want to embrace them at the cost of transactional safety.
While we all want to be first to market with the best mission critical policies, procedures and technology in the faster payments environment, we'd also like "faster" to be "safer"!
​