Fight Human Trafficking Now – With AML Technology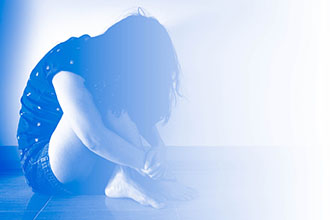 $160,000. That's a pretty big figure. We could be talking about the price of a college education, a deluxe sports car, or other luxury item. But in reality, that amount is what authorities in Europe estimate that a single human-trafficked child earns each year for their exploiters – relying on begging, theft, prostitution, and other crimes to earn this "income". And when the children are discovered or arrested – they are so brainwashed by their exploiters that they believe law enforcement won't help them against their captors. It's just one of the tragic statistics of human trafficking and just one against which governments, financial organizations and corporations around the world have vowed to fight.
Human trafficking, and what can be done to battle it, is a topic of much discussion globally among a range of enforcement bodies including the Financial Action Task Force, whose recommendations set the standards for fighting anti-money laundering and terrorist financing. An estimated 2.5 million men, women and children are trafficked from every corner, and virtually every country, in the world. Performing such tasks such as prostitution, construction, manufacturing, and harvesting, these individuals are often the most vulnerable in society who need and deserve additional aid from the technology and financial services community.
But how can financial services and technology companies help fight this difficult problem? Like most criminal activities, the answer lies in following the movement of money. Human trafficking is a highly lucrative, low risk crime that involves vast sums of money moving through the financial system. By tracking that money movement – much of which can be traced and identified as being related to human trafficking concerns in some way – financial institutions can help. It seems that most of the financial services community is so focused on stopping other financial crimes, such as tax evasion, fraud, bribery, drug trafficking, etc., that looking for funds related to human trafficking falls to the bottom of a very long list of activities and transactions to monitor.
With nearly $40 billion dollars related to human trafficking currently moving through global financial systems annually, it is time for financial institutions to act and begin addressing the best ways to track these funds. And the good news here is that the anti-money laundering technology and tools available today can also enable financial organizations to root out these criminals. So how do AML tools work to uncover the bad guys? With Suspicious Activity Monitoring (SAM) and Customer Due Diligence (CDD) software, various rules and analytics enable FIs to begin monitoring and reporting on accounts which might potentially be connected to human trafficking or smuggling within the bank.
NICE Actimize's anti-money laundering technology addresses a vast majority of typologies and red flags that can often create a trail leading to a trafficked individual's location. In terms of CDD, onboarding, document management and linking facilities, can enable the ability to identify parties within a trade and assess the risk involved within them.
For the future, NICE Actimize is investing significant resources to build new and better analytics and rules that not only make for better anti money-laundering but also strengthen the fight against human trafficking. These new rules and analytics will help enable quicker and easier identification of activity related to human trafficking and smuggling.
The time is now to put all this technology to good use. Let's all join the fight to end human trafficking.​