Money Movement Fraud: "Money-in" for Mule Detection – One to Watch In The New Year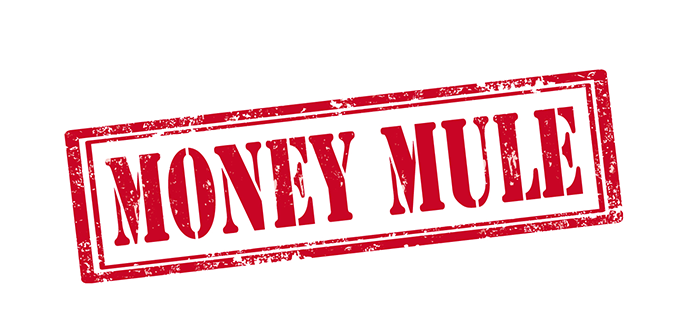 Technically speaking, real-time fraud detection using AI and machine learning was a trend that has been around since the 90's. Most of the techniques used at the time focused on actual payment authorization and money movement out of an account. The liability, the majority of the time, was the bank's burden and certainly bank's wanted to protect their customer's accounts as well.
As we head to 2018, what has changed and what are the new areas of concern in fraud? Real-time payments are bursting onto the markets globally, perhaps great for consumers and business – but providing an ideal scenario for fraudsters as it opens up more places to target.
Data breaches are now unfortunately commonplace, and banking (along with music and other functions) has moved to our mobile phones.
"Banking in a pocket" is another major new theme, as mobile fraud threats are on the rise. But the numerous market events, and the change in the landscape of fraud attacks we are seeing, requires thinking past the 90's and moving into the here and now of new fraud detection analytics, strategies and operational approaches.
In another trend for 2018, banks across the globe will move to mature their real time AI fraud detection of money moving into an account. By intelligently scoring, in real time, the money moving into the account, new processes will bring several benefits and "must haves" to a financial services organization's fraud detection and consumer protection implementations.
Here are some common type of "money movement" frauds to focus on in 2018:
Detect the "money mule" accounts in your institution as some of these are "sleeper accounts" just waiting to "wake up." Shutting these accounts down, when payments are moving quickly, can provide a "two sided" approach to defend against the fraudsters.
Detect account takeover that demonstrates the sole purpose to "cash out" from several accounts as well as draining an existing account.
Detect elder abuse, where there is money movement suddenly from an elder account into a fraud-controlled account can be more easily detected.
Detect instances where the customer has been duped in a number of scams that are occurring, such as romance scams or lotto scams etc., which often begin with a "gift check" that will bounce and start the cycle of draining the account(s).
Detect identity theft at an early stage because if identity theft account takeover is stopped early. the havoc it can cause longer term is mitigated.
And there are other things to consider in the coming year relating to fraud patterns and money movement. Customer goodwill, which means reaching out to a customer or business when you believe they have been a victim of social engineering, can go a long way in taking a negative fraud event to a customer-loyally building event. In some markets, consumer advocacy groups have complained and received the regulators' attention, and now regulators are stating that financial services organizations need to detect and notify customers of possible social engineering fraud, as one example to watch.
Money moving into an account can come in many forms, check deposits, person to person payments, account to account transfers, and others. Ensuring these transactions are scored and correlated with the money moving out of an account serves to protect the customer and the bank from both sides of the coin. This new vast amount of new data and information will provide a fuller picture for machine learning and AI models to leverage. And the newest versions of these models are faster, smarter, and more effective in stopping fraud as it moves from channel to channel and institution to institution.
So fraudsters, enjoy your few last days of 2017 – the New Year will bring more effective fraud protection targeting key areas of money movement for financial services organizations, consumers, and businesses.