New York agency stepping up as anti-money laundering enforcer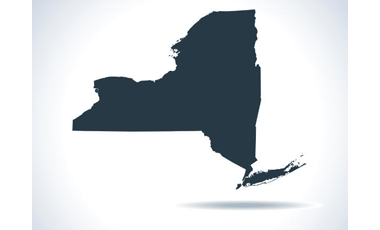 This blog was originally published on The Hill.
The Trump administration's deregulatory push has many speculating about whether US anti-money laundering (AML) and terrorist financing regulations are also in the crosshairs. The general view is that Trump will keep AML regulations in place or even strengthen them to bolster his anti-terrorism platform, although the fate of less established regulations such as FinCEN's pilot geographic targeting order (GTO) focusing on cash purchases of real estate is less certain.
However, while US anti-money laundering regulations are primarily led by the federal government, states have never been pre-empted; moreover, they play an increasingly larger and complementary role in enforcing AML compliance that will likely persist, notwithstanding any changes at the Federal level.
No state is more willing to take the lead in enforcing AML regulations than the New York State Department of Financial Services (NYSDFS). NYSDFS not only has authority over New York State-chartered financial institutions, but because New York is home to approximately 90% of foreign bank assets in the US, the NYSDFS regulates all of these foreign banks New York branches or agencies.
Cuomo's former Chief of Staff, Benjamin Lawsky, was the first to be tasked to lead the agency and immediately became one of "Wall Street's most dogged pursuers." NYSDFS has employed novel techniques to monitor compliance. NYDFS has bucked traditional by conducting surprise audits of regulated entities. They also have demoted bank self-reporting on their filtering system's effectiveness in favor of NYSDFS checking themselves by running transactions through their own filtering system.
In Lawsky's first year on the job, NYSDFS imposed a $340 million fine on a foreign bank for money laundering violations, despite the federal settlement for the same claims being only $227 million, and the next year he obtained a $250 million penalty from a foreign bank for similar violations. In November 2014 NYSDFS announced that the banks would have to pay an additional $300 million and $315 million, respectively, for failing to comply with their respective settlements.
In 2014, New York's financial regulator also began pushing for individual responsibility by pushing one foreign bank to fire 13 culpable senior executives and traders and to discipline 45 others. In fact, NYSDFS even forced one bank to move its US Bank Secrecy Act (BSA)/AML compliance programs to New York in order for the compliance team to ensure adequate oversight.
NYSDFS shows no sign of slowing down now that Benjamin Lawsky has stepped down. Maria Tullo was confirmed to lead the agency on June 15, 2016. Ms. Tullo was expected to be more accommodating to banks given her experience as a former litigation partner at Paul Weiss representing clients such as Citibank.
Those expectations have so far proven false. By the end of 2016, Tullo oversaw AML enforcement actions against a Taiwanese bank (fined $185 million), a Chinese bank (fined $215 million) and an Italian bank (fined $235 million).
NYSDFS also adopted a final rule requiring New York-regulated financial institutions to bolster their AML programs and for board members or senior compliance officers to personally certify their programs. This rule clearly indicates that NYSDFS will likely continue to remain one of the most active, if not the leading institution, fighting money laundering and making sure that New York has a role to play with or without leadership from the current administration.
No legal or accounting advice is provided hereunder and any discussion of regulatory compliance is purely illustrative.
​