The OCC Comments on Fintech's "Special Purpose"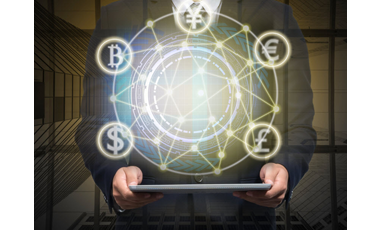 Recently, the Office of the Comptroller of the Currency (OCC) and its head, Thomas J. Curry, offered their vision for the fintech world, particularly with respect to financial technology companies looking to become special purpose national banks.
Last week, Curry delivered a speech at the Georgetown University Law Center titled "Regarding Special Purpose National Bank Charters for Fintech Companies" and walked his audience through his agency's vision on this topic . At the same time, the OCC released a 17-page document titled "Exploring Special Purpose National Bank Charters for Fintech Companies" that provided even greater detail and background in support of Curry's analysis on topics such as financial inclusion, structuring a level playing field, and the challenges in applying state law to national banks.
In reviewing these companion documents, a few salient points emerge on fintech company charters:
A Proposal Not A Requirement: In response to both Curry's speech and the OCC document, it is good to assume that many banks, Fintech companies, and investors will be weighing in on these issues in the next few weeks. These are significant issues to be discussed; for example Comptroller Curry feels that questions that need to be discussed include "Is the nation better served when banking products are provided by institutions subject to ongoing supervision and examination?" and "Should a nonbank company that offers banking-related products have a path to become a bank?" These are among the most pivotal questions currently posed by Fintech companies and at a broader level by society at large.

A Recognition of Reality: This proposal for a new type of banking charters recognizes the reality that is already occurring all around us. Whether one looks at venture capital funding, recent acquisitions by established banks, the PayPal-eBay split, or attempts by traditional banks to move into new areas of innovation, it should come as little surprise that regulators are starting to weigh in on these issues. Not raising these issues increases uncertainty and raises questions for investors, consumers, bankers, and others. This speech and proposal won't be the end of this process, but will serve as another point in the timeline that people will look back upon as the financial services sector continues to undergo massive transformation.

It was only a matter of time that these detailed statements emerged. OCC Comptroller Curry has been talking about these issues for nearly a year now and many other bank examiners and regulators – both in the US and abroad – have been discussing these topics at conferences and other forums. The hints in those past speeches have been fairly obvious, so some moves along these lines have been expected for a while. Moreover, it is important to remember that not all regulators would be willing to come out with bold, explanatory statements such as "the reality today is that the 4,000 fintech companies out there are already competing with national and state banks, without regard to any of the national bank responsibilities and under a patchwork of supervision."
Last week's document and speech provided additional clues and hints about US regulators' thinking. In particular, the OCC writes "the agency may need to account for differences in business models and the applicability of certain laws" which lends credence to the possibility that this new charter will only look like current rules and regulations in some ways. At the same time, in those situations in which the charter will be applied, the OCC makes it clear that certain standards will be upheld: "If we decide to grant a national charter to a particular fintech company, that institution will be held to the same high standards of safety and soundness, fair access, and fair treatment of customers that all federally chartered institutions must meet."
So what should fintech companies do about these recent statements? My strong recommendation is that people should weigh in on these matters before the January 15, 2017 deadline. Fintech companies should engage with the OCC, comment on the proposals in the document, and try to meet with OCC officials if needed. Banks should and will also presumably engage in this dialogue in an effort to understand more deeply how specifically their new products and services may or may not fall under the OCC's purview, especially as they look to acquire fintech companies and to launch or to double-down on their own internal innovation initiatives.
​