Cryptocurrency Intelligence to Boost Your KYC-AML Program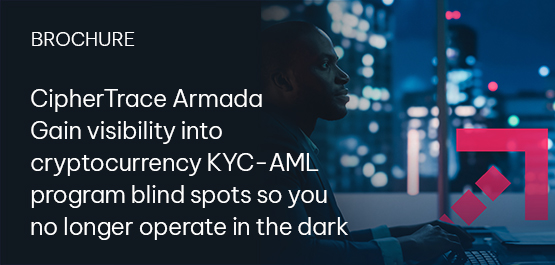 Now more than ever, Financial Institutions (FIs) need to be aware of their exposure to crypto-related risks and the pervasive presence of cryptocurrency in their customers' transactions. To best manage cryptocurrency-related risk, FIs must have full visibility into customer activities and relationships by ensuring that KYC and AML controls extend into the world of virtual assets. Together with NICE Actimize, CipherTrace Armada offers cryptocurrency intelligence to boost your KYC-AML program.
Download the brochure now to learn more about managing risk when it comes to cryptocurrency.