Zoom Compliance Recording
Confidently Record and Archive All Regulated Employee Voice Communications for Zoom Meetings and Zoom Phone
Digital transformation and hybrid working are giving regulated employees more ways to communicate. If your firm is one the tens of thousands of companies using Zoom to communicate, you're likely reaping the benefits of improved productivity, digital transformation, and real-time collaboration.
But if you're a financial services firm with regulated employees, you're probably aware that under PCI DSS, Dodd-Frank, MiFID II and other trading regulations, all regulated employee communications must be recorded. This holds true for Zoom communications as well.
NICE Compliance Recording (NTR-X) now records Zoom communications, including Zoom Meetings and Zoom Phone.
NICE Launches NTR-X Compliance Recording and Capture for Zoom
As firms accelerate their digital transformation, NICE and NTR-X provide compliance recording coverage for all types of communications including audio, video, screen sharing and chat.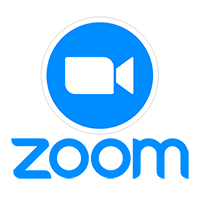 NTR-X: Your Firm's One-stop-shop for Compliance Recording
The industry's only all-in-one compliance-focused trade conversation recording platform, NTR-X is used by the world's leading banks and investment firms to record and retain trade conversations.
NTR-X Benefits at a Glance
One Solution for All Communication Platforms and Modalities
NTR-X provides one system to record and manage all communications (voice, video, chat, screen sharing, document sharing and more), across all communications platforms, including unified communications (Zoom, Teams, Symphony, Cisco Webex), IPC Unigy or other turrets, Cloud9, mobile phones, and PBX (desktop phones).
Integrated Compliance Assurance and Capture in a Single Platform
The first and only all-in-one communication recording and compliance assurance solution for complete lifecycle management of data, NTR-X reduces compliance risk and saves time by automating processes around compliance assurance and reporting, as well as responding to regulatory requests.
Cloud-Ready: Migrate at Your Own Pace
With NTR-X you can migrate to the Cloud at your own pace. Your firm can deploy NTR-X in any configuration – as an on-premise or hybrid Cloud solution, in your own private Cloud, or as a pure SaaS (Software as a Service) solution in the Microsoft Azure Cloud for added versatility and lower TCO.
See also these topics