Actimize Uncut Video Series:
Cryptocurrency Compliance
With the groundswell of interest around cryptocurrencies, firms are scrambling to understand the regulatory ramifications. In this short video series, NICE Actimize Financial Regulatory Subject Matter Expert, David T. Ackerman, Esq., shares his thoughts on why cryptocurrency isn't just a passing fad and what's in store for the future.
| | | |
| --- | --- | --- |
| Video 1: | | Blockchain Technology is Here to Stay |
Internet pioneer Robert Metcalfe famously predicted in 1995 that the Internet would go spectacularly Supernova and then catastrophically collapse. He literally ate those words two years later. Will cryptocurrency naysayers do the same?
| | | |
| --- | --- | --- |
| Video 2: | | Protecting Ourselves in the Blockchain Evolution |
Cryptocurrency is here for the long-haul – how will you protect your customers and your firm? The answer may lie in adapting tried and true surveillance methods to new, cutting edge technology.
| | | |
| --- | --- | --- |
| Video 3: | | The Evolution of Crypto: Looking to the Future |
Developing best practices and codes of conduct around a moving target isn't easy. Case in point - Crypto. Where can you turn for knowledge and expertise, now and in the future?
| | | |
| --- | --- | --- |
| Video 4: | | Adapting Surveillance Solutions for the Crypto Market |
Traditional Compliance Surveillance methods are not necessarily perfect for the Crypto Market. At NICE Actimize we tune our models to address these challenges and to reduce false positives.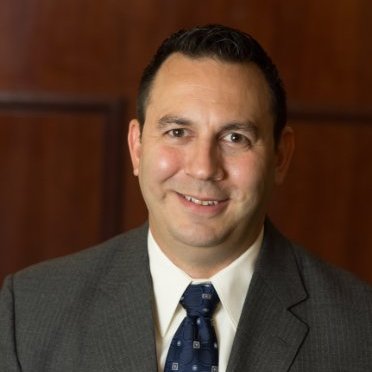 David T. Ackerman, Esq
Regulatory Compliance Expert, NICE
David Ackerman is a published author, attorney, and contract specialist with extensive financial compliance experience, having served as a Chief Compliance Officer for a leading investment advisory firm, and in various other Compliance Consultant and Analyst roles. Mr. Ackerman has been featured on Bloomberg Radio, Financial Survival Network, and Money Radio's Business for Breakfast, and has published articles in the American Bar Association's Business Law Today, Journal of International Business and Law, Wolters Kluwer Law & Business' Banking & Financial Services Policy Report, Tabb Forum, and Global Banking and Finance Review. He holds a BS in Legal Studies (University of Central Florida) and a JD (Maurice A. Deane School of Law at Hofstra University), where he also served as Editor-in-Chief of Hofstra's Journal of International Business and Law.