X-Sight: Autonomous Financial Crime Management Platform-as-a-Service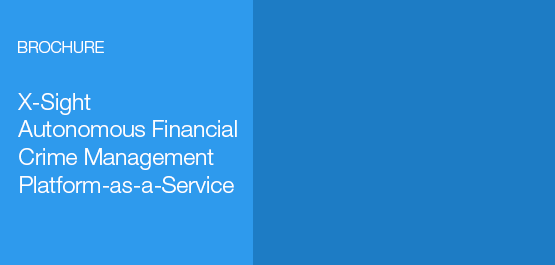 X-Sight is here - are you ready for the autonomous future?
We live in an API economy that values sharing, consuming and exchanging data, allowing us to constantly connect. We spend our time picking and choosing from a wide range of apps, all designed to make our lives easier. What if we could enjoy that same choice in fighting financial crime?
Lack of choice is just one challenge for financial crime teams. Over the years, these teams have shifted between building a patchwork of technologies to investing in a single-vendor portfolio.
Today's teams are looking for solutions agile enough to stay ahead of fast changing threats and complex compliance requirements.
What if you could have a best-of-breed approach with custom-built services and apps, all supported by the world's most sophisticated, enterprise grade engine?
The journey starts now.