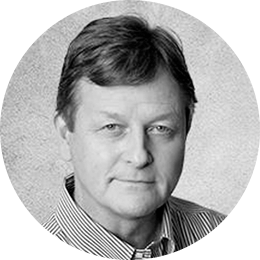 ​Craig Costigan
CEO, NICE Actimize
As the CEO of NICE Actimize, Craig Costigan is responsible for the division's market strategy & vision, leading all facets of the organization, including sales, product, R&D, international services and marketing. Craig is passionate about new growth, creating value and developing innovative solutions for NICE Actimize clients worldwide, while helping them address their most important challenges in regulatory compliance for financial crime as well as in customer risk & life-cycle management.
Prior to joining NICE Actimize, Craig worked at FIS as President of Capital Markets & Credit (CMC), a $1.1B segment at FIS, where he managed a team of 4000 (est.) staff worldwide, overseeing risk, compliance, credit, security finance, securities processing and market data solutions and services for over 2000 banks, broker dealers, investment firms, hedge funds, insurance companies and clients in the financial market.
Prior to FIS, Craig served as President of the Risk, Compliance and Global Securities (RCGS) Business at SunGard. RCGS was a $650M global business with over 2,000 staff that provided front, middle and back-office solutions & services to large and mid-tier banks and broker dealers globally.
As an Executive at FIS and SunGard, and Founding Partner(s) & President at K-Tek International, Craig brings senior leadership and expertise to NICE, and will help the company provide superior solutions and services to our clients globally.
"Front and center to me each day is being focused on teamwork and collaboration to produce value and innovative solutions for our clients, protecting their business and accelerating growth strategies globally." - Craig Costigan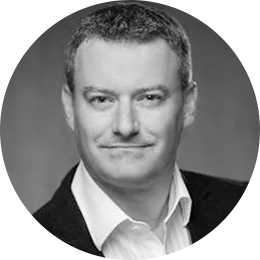 ​Jon Yates
Vice President, Sales – EMEA
Jon joins us from Enverus where he was responsible for the lead generation, account management and growth opportunities across APAC & EMEA, leading a team of sales, pre-sales and professional services located in London, Amsterdam, Santander and Singapore.
Prior to Enverus, Jon lead the EMEA Governance, Risk and Compliance business for Thomson Reuters. At TR he integrated companies such as Worldcheck, Paisley, Complinet and Integrascreen to offer an all-encompassing KYC, AML and Operational Risk solution set to customers from large financial institutions and multi-national corporations to governments, online gaming and consulting firms.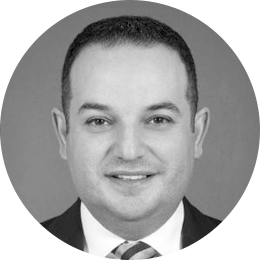 ​Eli Chamoun​
Global Vice President,
Head of Global Sales
Eli Chamoun, Global Vice President, Head of Global Sales, leads NICE Actimize's sales and business development activities across all regions including strategic accounts, named accounts, emerging solutions, presales support, line of business overlay and account management. Eli is responsible for the sales engine of the organization, delivering NICE Actimize's portfolio of products across the financial crime and compliance solutions platform to the market across the globe. Eli has been with the organization since 2006, where he started as a Financial Compliance Solutions Architect and held various progressive roles including Business Development Manager, Sales Account Executive, Director of Sales and Head of Sales in Major Accounts. Previously, Eli ran Project Management for Mercury Interactive/HP and was a Consultant for Accenture Technology Solutions. Eli is a graduate of DePaul University with a Master's Degree in Information Technology.​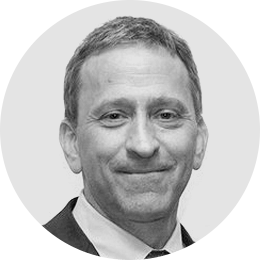 ​Lee Garf
General Manager, Compliance
Lee Garf, General Manager, Compliance, is responsible for the award winning holistic trade compliance solution suite, which combines communications capture, trade and communication surveillance capabilities. Lee oversees product strategy, product marketing, product delivery and go-to-market planning across all NICE compliance solutions. As the leader of this business, he is responsible for growing our market-leading position and ensuring continuous innovation to meet the needs of financial firms around the world. Just prior to joining NICE Systems, Lee was Executive Vice President, Product, at Charles River Development (CRD). Lee holds a B.S. in Mechanical Engineering from Cornell University and an MBA from Northeastern University.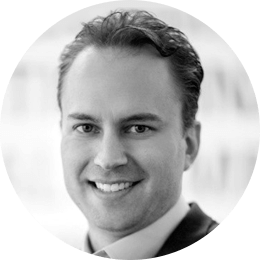 ​Chad Hetherington
Vice President,
Global Head of Product
Chad Hetherington, Vice President, Global Head of Product for NICE Actimize, is an industry-leading financial services technology innovator and product management executive. In his work, he addresses the technology evolution across financial services organizations, targeting the complex requirements in anti-money laundering, enterprise fraud and payments, trade surveillance, case management, and more. His wide-ranging skillset encompasses extensive solutions development experience with a specific focus on the delivery and deployment of enterprise grade solutions. Hetherington is responsible for developing and overseeing the execution of NICE Actimize's company strategy, which has led to significant company growth over the last several years.
Known for his extensive product development knowledge, Hetherington presents an agile, "customer first" approach to product design and development, reflecting his roots on the banking side, where he supported solutions launches in online banking and payment products at Citi. He has been responsible for growing NICE Actimize's market-leading position by ensuring continuous innovation to meet the needs of financial services firms around the world and has been at the forefront of NICE Actimize's successful transition of its enterprise products to the cloud.
Hetherington spearheaded NICE Actimize's drive to infuse "Always on AI" capabilities across its entire portfolio, knowing that a FI's firm understanding of customer patterns and deviations across all activities and channels is critical.
Hetherington also drove great strides at NICE Actimize across the advanced analytics front, working to provide more effective machine learning models and, through the adaption of Federated Learning and other powerful machine learning techniques, to harness collective industry intelligence learnings – a breakthrough, industry-leading initiative.
Previously at NICE Actimize, Hetherington was VP and Head of NICE Actimize's Professional Services and Customer Services groups. He also led the Enterprise Risk Case Management line of business, overseeing product creation, solution delivery, go-to-market planning, and client relationship management activities. Before that role, Hetherington led delivery and consulting services for NICE Actimize fraud and cybercrime solutions. Before joining NICE Actimize, he was part of Citibank's e-Citi division, helping various Citibank businesses launch their online banking and payment products.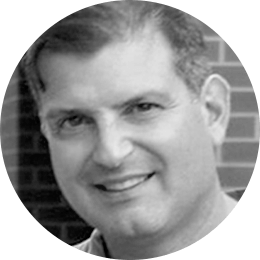 ​Cenk Ipeker
General Manager, Cloud
Cenk Ipeker, General Manager, Cloud, joined NICE Actimize in 2013 and led the development of NICE Actimize's long term strategy and M&A efforts. Prior to joining NICE Actimize, he founded a SaaS business providing payments, billing and cash flow management applications for SMBs and lenders. Cenk was also the Senior Vice President of Business Development for Fundtech, a leader in transaction banking systems.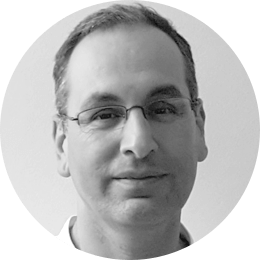 ​Igal Levi
Vice President,
Global Customer Support
Igal Levi is the Vice President of Global Support, and has worked at NICE Actimize for over eight years. Until recently, Igal served as Vice President of Operational Excellence, leading global customer support, program managers, documentation and tools operations groups. Igal also leads the Agile implementation within the product house. Prior to NICE Actimize, Igal worked at Kodak for 17 years, where he was a WW System Testing Section Head, Operation Manager, integration and support, as well as a Senior Service Manager in Australia. Igal has been managing global teams for more than 21 years, and is a member in the Israeli Testing Certification Board (ITCB) executive board. He also provides testing lectures for testers and QA managers for different high tech colleges. Igal lives in Israel and is married with three children.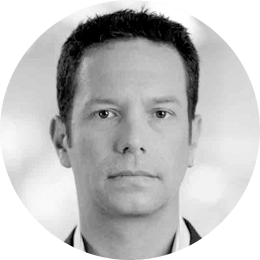 ​Yossi Levin
Vice President,
Global Head of Engineering
Yossi Levin is the Global Head of Engineering and responsible for the driving force behind the organization's research, development and innovation. Based in Israel, Yossi oversees the strategy for the global engineering direction, along with its interface with our product organization and market readiness. Prior to joining NICE, Yossi was the Vice President of Engineering and Platform for LivePerson and the Head of R&D for Amdocs. Yossi received his Bachelor of Arts in Computer Science from The Academic College of Tel-Aviv, Yaffo and his master's in Business Administration from Technion, Israel Institute of Technology.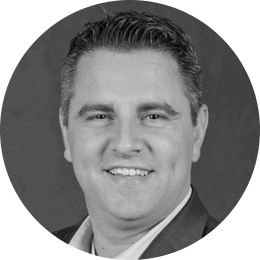 ​Yuval Marco
General Manager, Fraud &
Authentication Management
Yuval Marco is the general manager of the NICE Actimize fraud & authentication management line of business, responsible for the success and growth of NICE Actimize and its clients through its award winning Fraud & Authentication solutions portfolio. As the leader of this business, Yuval is responsible for driving and overseeing product strategy, marketing, delivery and go-to-market planning across the Fraud portfolio, while closely partnering with our clients. Yuval has over 16 years of experience in delivering market-leading solutions to Fortune 500 companies to improve customer experience and regulatory compliance, while decreasing operational cost.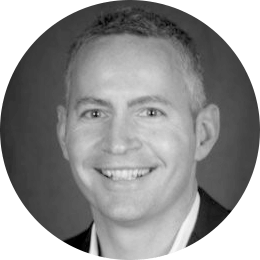 ​Justin McLean
General Manager,
Case Management & Platform
Justin McLean, General Manager, Case Management & Platform, heads the Case Management line of business and is responsible for core platform capabilities that enable the full suite of NICE Actimize on-prem solutions. McLean came to NICE Actimize in February 2019 with 20 years' experience in financial services technology, delivering large scale regulatory-critical solutions in the compliance and finance domains. Immediately before joining NICE Actimize, as an Executive Director at JPMorgan Chase, McLean led the Financial Crimes Investigations organization and built a cross-line-of-business investigation and SAR filing system covering the AML, consumer fraud, and corporate security functions. He drove efforts to consolidate platforms, rationalize business process workflow, and simplify operations through automation. Before this, McLean held a variety of leadership and technology roles over 14 years at Morgan Stanley, covering regulatory capital calculation, financial disclosure reporting automation, and financial markets surveillance. He has a B.S. in Economics from Rutgers University and an MSE in Management of Technology from the University of Pennsylvania.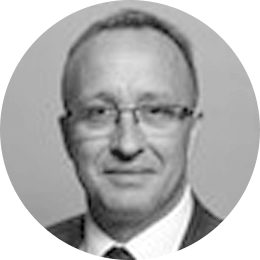 ​Stephen Taylor
General Manager,
Anti-Money Laundering
Stephen Taylor, General Manager, Anti-Money Laundering, has worked within the global financial services industry helping firms manage their risk and compliance obligations for over 20 years. He has held a variety of roles in product management and business development. Steve started his career at Lexis Nexis in London providing legal and compliance information to the top five law firms, known as the "Magic Circle." While at Lexis, Steve helped develop some of the company's initial online research engines and legal data solutions. After Lexis, Steve moved to a small London-based startup called Complinet, where he headed up product development for their Reference Services and AML products. In 2004, Steve relocated to the US. to help set up Complinet's New York office. The business quickly expanded and was eventually acquired by Thomson Reuters in 2010. After Complinet, Steve joined Wolters Kluwer and became the Global Market Manager for their GRC product (OneSumX). Steve helped develop the solution and was tasked with growing new business in the U.S. as well as EMEA and Asia. Steve's last position before joining NICE Actimize was Chief Commercial Office for MyComplianceOffice (MCO). At MCO, Steve drove new business development globally.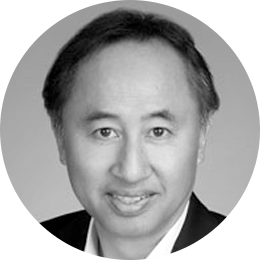 ​Eric Tran-Le
Vice President, Head of
Actimize Premier
Eric Tran-Le is Vice President, Head of Actimize Premier. Eric has held several leadership positions in product management and marketing at companies including Oracle and Microsoft, where he consistently delivered innovative, best-in-class enterprise solutions in the areas of cloud-based predictive analytics for IT security. Eric was recently a member of the Federal Reserve's Fraud Definitions Work Group initiative to advance the Federal Reserve's strategy for improving the U.S. payment system.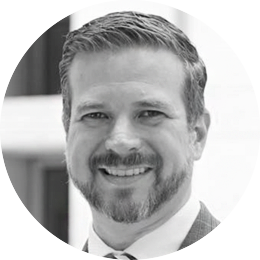 ​Michael Fullmer
Vice President, Sales – APAC
Michael Fullmer joined NICE Actimize in 2019 as Vice President, APAC Sales. Originally from the U.S., Michael has lived in Asia and been focused on Fintech for nearly 20 years leading teams at SunGard, now FIS, and Finastra. Michael has two teenage daughters with whom he enjoys travelling the world and they have even managed to visit all seven continents. Michael is also a big fan of movies, poker tournaments and the Pittsburgh Steelers.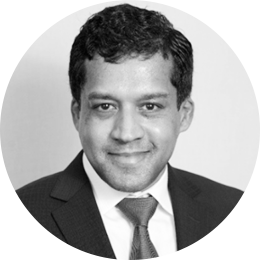 ​Ajit Tharaken
General Manager, Data Intelligence
Ajit Tharaken, General Manager, Data Intelligence leads the NICE Actimize Data Intelligence business, driving strategy and development. The Data Intelligence products and solutions power NICE Actimize's anti-money laundering, fraud & authentication and financial markets compliance solutions. Ajit sets the strategy and plans for NICE Actimize data integrations and numerous third-party vendor relationships.
Prior to NICE Actimize, Ajit was the CEO of Opus Global/Alacra and was responsible for the acquisition of Opus/Alacra by NICE Actimize.
Previously, Ajit was Senior Director at Pegasystems, responsible for building the Pega Client Lifecycle Management and KYC business. Prior to Pega, Ajit was SVP, Strategic Operations at Opus/Alacra where he reported to the CEO and helped with strategic initiatives in building the Opus business with a strong customer focus.
Ajit hold an M.S. in Computer Science from Columbia University in New York City.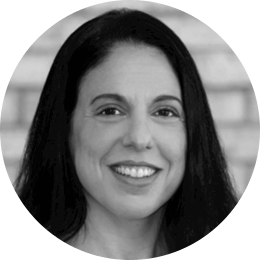 ​Einat Weiss
Chief Marketing Officer
Einat Weiss, Vice President, Global Marketing leads NICE Actimize's marketing agenda with responsibility over strategic marketing partnership, social brand and business development. She has over 20 years of experience in the corporate function, with a career at NICE developed in the past 12 years ranging from product marketing and management and regional americas marketing, to her global role. Einat shapes the Actimize brand and marketing function as one that celebrates business growth, a creative value offering and impressionable experiences. Before joining NICE, Einat held product and marketing roles at Alvarion, SAP, and BMC Software. She holds a bachelor's degree in Computer Science from The Academic College of Tel-Aviv, Yaffo and a master's in Business Administration in Marketing from Techion-Machon Technologi Le' Israel.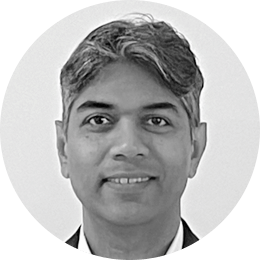 Arun Rao
Vice President,
Professional Services
Arun Rao is the Vice President of Professional Services at NICE Actimize. Since 2008, he has held a transformative career with NICE Actimize with responsibilities spanning across services and customer success. He currently owns the services profession for the Americas and leads a team of 150+ trusted advisors who are the gatekeepers for frictionless client experiences. His team establishes and executes a best-in-class services strategy for growth and innovation tailored toward cloud transformation. NICE Actimize is growing and expanding a team for managed services and a shared service talent pool under Arun's leadership.
Prior to his current role, Arun spent close to five years in Singapore leading the organization's vision toward executing a growth strategy in international markets, with a threefold growth. Prior to NICE Actimize, Arun held various leadership positions in professional services at Oracle, BusinessEdge (EMC) and Deloitte Consulting. Arun earned his MBA from Cornell University, preceded with an honors in computer engineering from Gujarat University.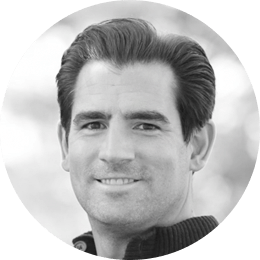 Joe Sangiovanni
Global Vice President of Finance & Sales Operations
Joe Sangiovanni, Global Vice President of Finance & Sales Operations at NICE Actimize, has more than 12 years of combined experience leading finance, operations and business activity in the tech and financial services industries. Prior to joining NICE in 2021, Joe led many teams in financial operations within several large enterprise companies such as Thomson Reuters, Fujitsu, Accenture and most recently Teradata. Joe is a graduate of Fairleigh Dickinson University with a bachelor of science in Business Management and an MBA in Finance. Joe lives in New Jersey, and is married with two children.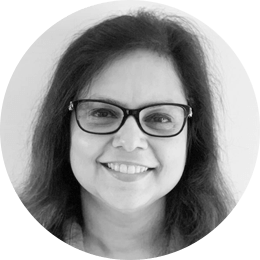 Pratima Salunkhe
Vice President, Human Resources
Pratima Salunkhe serves as the Vice President of Human Resources, leading NICE Actimize's global HR function. She is responsible for end-to-end HR strategy to help the business sustain and grow. Pratima joined NICE as the India HR Head and soon moved to the NICE Actimize global role based in New Jersey. Pratima is a strong HR leader with more than 21 years of experience in both the tech and manufacturing industries. She is well versed in aligning HR strategy with business needs, leadership development, workforce management, change management and M&A.
Pratima has represented HR at the board-level, and in addition worked to make L&D a profit center in one of her previous assignments. She also facilitated an organization in becoming a top 100 "Great Place to Work" company.
Prior to NICE, Pratima worked in global companies such as Fujitsu, Accenture, Tech Mahindra and RPG Group. She completed her masters in Computer Management and HR from XLRI, India. She is a Harvard Business School Alumni where she completed the General Management program. She is passionate about strategy along with its execution, as well as diversity and inclusion. Pratima received the Women Leader of the Year award in India.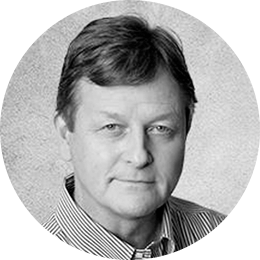 ​Craig Costigan
CEO, NICE Actimize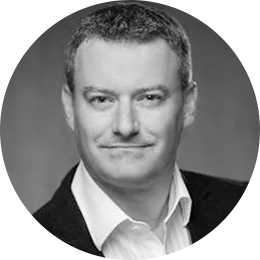 ​Jon Yates
Vice President, Sales – EMEA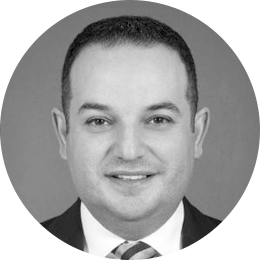 ​Eli Chamoun​
Global Vice President,
Head of Global Sales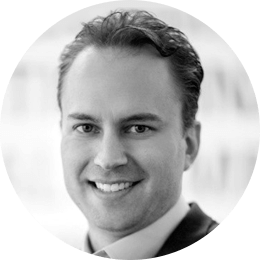 ​Chad Hetherington
Vice President,
Global Head of Product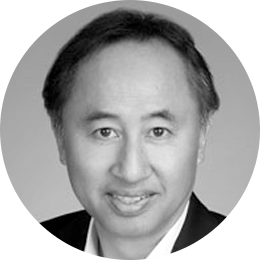 ​Eric Tran-Le
Vice President, Head of
Actimize Premier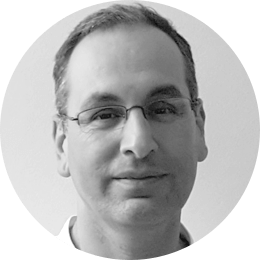 ​Igal Levi
Vice President,
Global Customer Support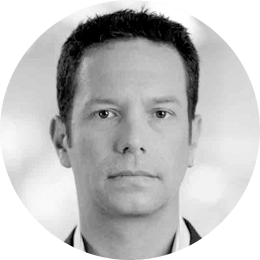 ​Yossi Levin
Vice President,
Global Head of Engineering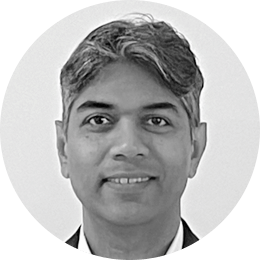 Arun Rao
Vice President,
Professional Services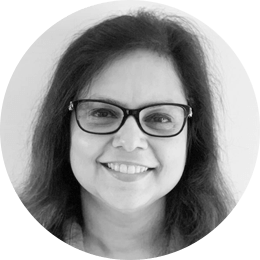 Pratima Salunkhe
Vice President,
Human Resources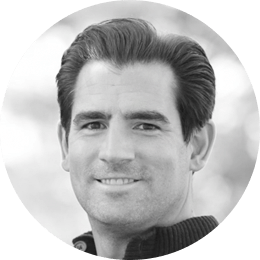 Joe Sangiovanni
Global Vice President of Finance & Sales Operations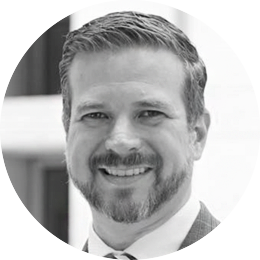 ​Michael Fullmer
Vice President, Sales – APAC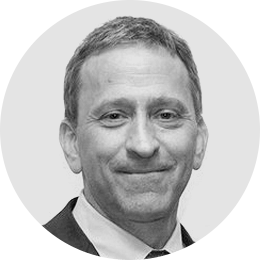 ​Lee Garf
General Manager, Compliance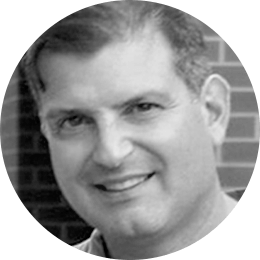 ​Cenk Ipeker
General Manager, Cloud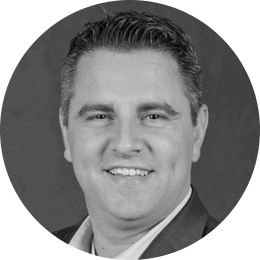 ​Yuval Marco
General Manager, Fraud &
Authentication Management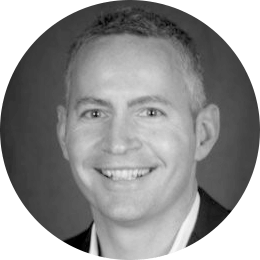 ​Justin McLean
General Manager,
Case Management & Platform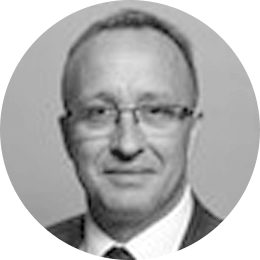 ​Stephen Taylor
General Manager,
Anti-Money Laundering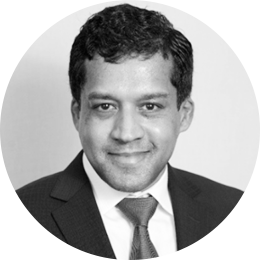 ​Ajit Tharaken
General Manager, Data Intelligence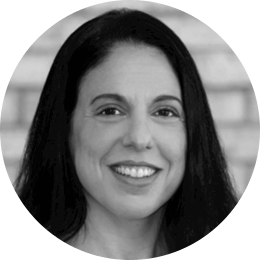 ​Einat Weiss
Chief Marketing Officer