WL-X: Risk Screening with Precision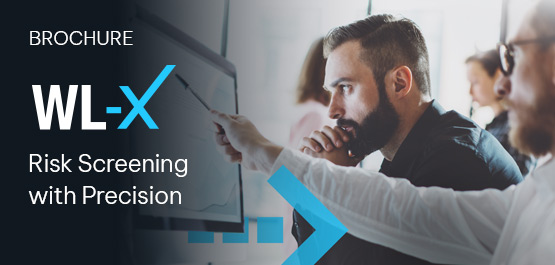 Screening requirements are constantly evolving, and financial crime programs are fighting to stay ahead and understand these changes and threats. The bar for regulatory compliance continues to rise, bringing with it increased risk and the potential of fines or reputational damage for getting it wrong.
Download the brochure to learn how WL-X for risk screening can help.