Customer Due Diligence (CDD) Market Survey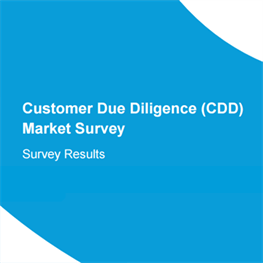 The past 12 to 24 months have seen a dramatic acceleration in regulatory focus in the CDD/KYC space. With this new global regulatory scrutiny comes an increased need to bolster CDD/KYC controls. The focus today is on beneficial ownership, tax evasion, and identifying the "real people" behind every account. Greater transparency is now a mandate for CDD/KYC, together with focus on organization-wide risk management controls and policy.
To understand the impact that this dynamic regulatory environment is having on the AML industry, NICE Actimize launched a market survey in May 2015 to delve into the unique challenges and priorities in the CDD/KYC space.​​