NICE Actimize FMC Case Study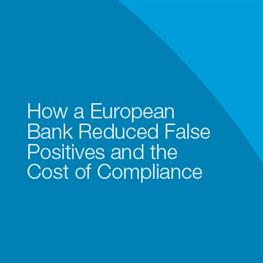 ​​​​​​​False positives are expensive. They require more analysts and increase the chance of overlooking real violations. Our client, a large European bank, was committed to reducing the cost of compliance and protecting the firm from market manipulation. Their challenge was to find the best way to reduce false positives and negatives while ensuring legitimate threats would still be caught.
​​​​​​​With NICE Actimize Markets Surveillance, the Bank was able to reduce false positives by 68% — saving analysts time while allowing them to focus on real threats to the organization.
​​​​​​​Want to learn more? Download the full case study now.