Survey Analysis: The Way Forward: Autonomous Financial Crime Management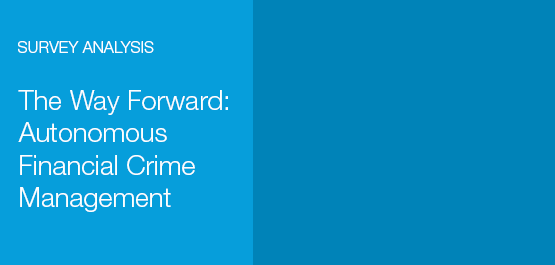 ​​​​​​NICE Actimize recently commissioned a third-party firm to conduct an online market research study exploring B2B professional opinions on autonomous work. The primary objective was to examine the perceptions and attitudes toward autonomous financial crime management systems and processes.
​​​​​​In our survey,​​ we set out to find:
The meaning of "autonomous" for Financial Service Organizations (FSOs)
The challenges commonly faced when fighting financial crime
The perceived benefits and risks of automating activities
The resistance, if any, in leveraging Robotic Process Automation (RPA)
​​​​​​See what your industry peers think by downloading our full survey analysis.