6 Takeaways from ACAMS Las Vegas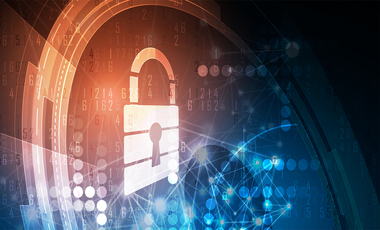 A few weeks ago, I had the opportunity to attend another annual ACAMS AML & Financial Crime Conference in Las Vegas, Nevada. We all know conferences are a convenient way to spend time with customers and prospects, meet with partners, hear about the ever-evolving market challenges, and watch fellow AML professionals share case studies and lessons learned. But sometimes these conferences can be a whole lot of re-hashed stuff masked as "the new challenges you've yet to face, or best practices that you must adopt."

The trick (I think), is to separate the fluff from the hard evidence and find the content that's relevant for where you specifically are in your financial crime fighting journey.

To help remind you of the things you can bring back to your team and organization to improve your day-to-day, I've collected some observations and opinions from ACAMS Las Vegas to share:
Convergence of AML and Fraud is continuing with momentum. This was a topic of conversation during the opening sessions and there appeared to be an increase in fraud-related vendors in the exhibit hall. When it comes down to it, AML and Fraud lead into one another and there are synergies to take advantage of. How closely the two interact typically has been dependent on the size of the organization, as there tends to be a further separation in larger organizations.


AML programs are continuing to improve, especially in smaller financial services organizations (FSOs). As a result, the number of enforcement actions continues to drop. Regulators are encouraging FSOs to "keep their foot on the gas"; however, the decrease in enforcement actions does potentially put AML program funding in jeopardy. In an era of cost-cutting, the questions do arise – "Am I going way above and beyond my obligations, and do I need to be doing that?"


FSOs are anxiously awaiting AML reform. Based on participant feedback, the top two hopeful areas of change are streamlining and record keeping. This is followed closely by information sharing and law enforcement feedback. Having a feedback loop from law enforcement as to which SARs tend to be more valuable would allow FSOs to tailor their programs accordingly and focus on those situations that appeal more to law enforcement.


Machine learning in AML continues to be a hot area of discussion. FSOs have progressed from investigation to planning and evaluation. The main focus is on transaction monitoring. Organizations want to reduce false positives to gain operational efficiencies; however, in several polls that I have created or been a part of, there is a large desire to uncover those anomalies they are not finding today.


Sanctions compliance programs received important input from OFAC with the publishing of " A Framework for Compliance Commitments" in May 2019. Compliance organizations need to be reviewing the framework carefully. The framework provides input on what is expected of FSOs for Sanctions Compliance Programs. With OFAC having now established a set of defined expectations, FSOs will need to review and possibly revise their people, processes and tools to meet the now defined expectations of OFAC. At a minimum, regardless of risk profiles, FSOs need to identify a specified leader who is ultimately responsible and accountable for their Sanctions Program.


Regulators overseeing sanctions have expectations that FSOs have programs in place for the monitoring of Dual-Use Goods. This means they're going to potentially need to increase their efforts or systems, or if not yet started, a Dual-Use Goods program. Implementing a Dual-Use Goods Program relies heavily on the KYC process and approach. Barely a majority of those polled on this topic at the ACAMS conference stated they have a system in place for identifying Dual-Use Goods. Areas of focus for designing a Dual-Use Goods Program are determining your thresholds and exposure and using that as input into developing your typologies.