A Self-Regulatory Organization for the Bitcoin Ecosystem?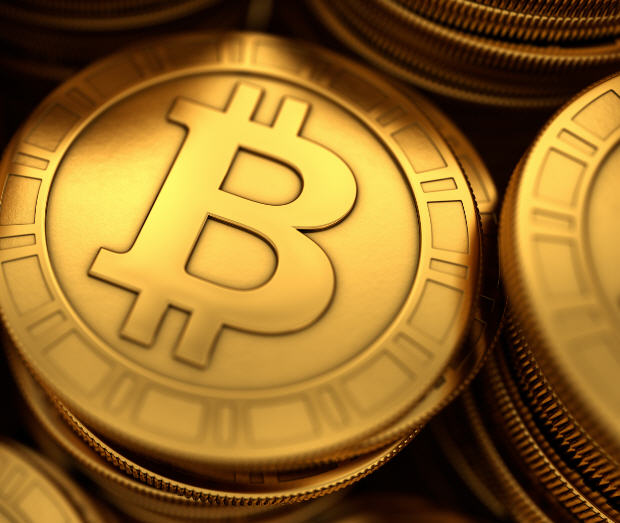 Boy oh boy, you've got to hand it to some people. Some groups move just plain fast.
Have you noticed how the Bitcoin community has rallied behind its much maligned and dismissed-as-being-evil currency in the past few weeks? I was thinking about this the other day when I realized recently – on July 30th – that two new organizations were established to proactively articulate to the general public why, in the opinion of these organizations' creators, (1) Bitcoin is evidently here to stay and (2) they hope we will not think of Bitcoin as a nefarious or insidious organ trying to take over the international payments system.
First off, the rapid establishment of the Digital Asset Transfer Authority by numerous Bitcoin ecosystem operators, such as Coinsetter, BitStamp, CoinX, and Kraken (not to mention a venture capitalist from Lightspeed!) is a wise move akin to the establishment of the PCI-DSS initiative roughly a decade ago.
Now granted, PCI was established by five extremely well-known payment "brands" (American Express, Discover Financial Services, JCB International, MasterCard Worldwide, and Visa) whereas the Digital Asset Transfer Authority (DATA for short) is being established by a bunch of relatively unknown players. That being said, I wouldn't under-estimate these folks. In fact, for those of you that recall the establishment of PCI, you will notice two key differences.
First, PCI was actually an effort to combine separate initiatives launched by each payments brand. Before PCI, Visa had its "Card Information Security Program," American Express had their "Data Security Operating Policy," and JCB had a "Data Security Program". While there was some overlap, each group initially started down this path individually. In contrast, this new Digital Asset Transfer Authority appears to be highly coordinated from the outset.
The second key difference between PCI and Bitcoin's DATA is that, in many ways, these bitcoin-focused groups are moving even faster than Visa and MasterCard moved when card data security was still a nascent topic. Think about it: after the Liberty Reserve incident a mere three months ago, these digital currency operators are trying to demonstrate to users and regulators alike that they are legitimate businesses operating in a legitimate manner. Not only that, but they are even establishing a non-profit foundation called BitGive as "a non-profit foundation that … provides charitable gifts to environmental and public health causes worldwide." Moreover, BitGive was announced on the same day as the Digital Asset Transfer Authority's introduction to the world. Whether this was done to counter some of the negative press that the bitcoin currency has been receiving is almost a moot point.
Through the act of establishing both a non-profit and what in essence feels like it could one day perhaps become a self-regulatory organization, the Bitcoin community is attempting to demonstrate its commitment to becoming an upstanding member of the global payments community; not for nothing, but they are also trying to demonstrate to people that they are in this for the long-haul. Some would argue that the act of actually creating these groups is the message here; whether or not significant funds ever get into the BitGive foundation is almost beside the point!
So, ladies and gentlemen, pull up a chair and get your popcorn ready! If you follow the payments industry, this is all happening in real-time. Whether you're wondering whether or not the famous-from-Facebook-founding Winklevoss twins and their proposed Bitcoin ETF is going to take off, or if you think last month's ruling by Magistrate Judge Amos Mazzant of the Eastern District of Texas confirming the Securities and Exchange Commission's case charging Trendon Shavers with running his Bitcoin Savings and Trust (BTCST) as the equivalent of a Ponzi scheme is a harbinger of things to come, I'll tell you this much. You ain't seen nothing yet!
Here's the bottom line: as long as the fundamental questions – e.g. Is Bitcoin a real currency or not? And if it's not a real currency, then is it enough like a currency to be considered "close enough" so that all of the typical regulatory requirements apply to anyone handling it? – surrounding Bitcoin and other similar virtual digital currencies generally remain unresolved, we are all going to be sitting at the edge of our seats.
P.S. – OK, so I wrote this blog last Friday, August 9th, and just hadn't gotten around to posting it when suddenly all heck broke loose the day before yesterday with the news that 22 companies operating in the Bitcoin environment were subpoenaed by the New York Department of Financial Services (NYDFS) headed by Benjamin Lawsky. Or, as the tongue-in-cheek headline to Kashmir Hill's excellent article put it, "Every Important Person In Bitcoin Just Got Subpoenaed By New York's Financial Regulator."
In the short 2-page document produced by NYDFS, we learn that NYDFS has "launched an inquiry into the appropriate regulatory guidelines … for virtual currencies [having] … already conducted significant preliminary work … including making requests for information from virtual currency firms"; specifically, it appears that the regulators' main focus is "illegal activity" and anti-money laundering, as both are explicitly mentioned. In general, the document clearly indicates that the gauntlet is about to come down on many Bitcoin operators if they cannot prove they are providing a transparent and legal service.
What's perhaps most interesting about the NYDFS action is the widespread nature of people mentioned in the subpoena, including people like Peter Thiel, Sean Parker, and the above-mentioned Winklevoss twins (who were coincidentally interviewed in this week's Business Week stating that their bitcoins are in "cold storage" in "safety deposit boxes in different cities" and are "pretty secure").
With estimates coming out last week that the U.S. virtual-currency market grew 52% year-over-year and that $4.65 billion in virtual currency had circulated in the US in 2012 (up from $3.05 billion in 2011) and might grow this year to exceed $10B, I'd now like to formally invite you to buckle up for what is clearly the hottest ticket in the payments space in 2013 and 2014!