AI and Workforce Transformation: What It May Mean to Education, Employee Skills and Operations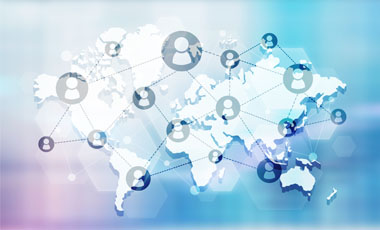 The recent shift from knowledge worker to that of advisor has changed our workforce in demonstrable ways, requiring new approaches to staffing and workforce management structures. Like many organizations in the financial services industry, we at NICE Actimize are enthusiastic about the potential that the new wave of artificial intelligence-based technologies brings to our workforce. But, we are also seeing that this shift requires not just new ways of managing our operations, but with it new ways of managing how we view our skills inventories from a human perspective.
Despite this wave of change, and our industry's focus on robotic process automation and AI, we still know and shouldn't ever forget that human involvement is still paramount and behind every action and decision-making process with respect to financial crime, risk and compliance operations.
Recently, I had an interesting opportunity to discuss what this wave of transformation might mean in terms of workforce education and management – the Waters reporter interviewing me on this topic posed that perhaps we need to rethink how we are shaping our talent and how we are preparing new graduates to face this new world of automation. And, she explored, despite the impressive skill sets of our current crop of tech graduates emerging from some of our finest graduate schools in computer sciences, analytics, and even robotics, perhaps these newcomers to the workforce may be lacking certain competencies in the humanities that would make them better aligned to manage a future filled with robotics and artificial intelligence – such as ethics courses or behavioral sciences.
Interesting concepts that even Arthur C. Clarke would have enjoyed debating with the creation of the sentient HAL computer. Are we prepared for that inevitable future?
Moving back to the present, what I told Waters in our interview was, "There has been a shift in the workforce that started from automation, and we began to see dramatic benefits and an impact on the kind of jobs available — a shift from administrative, to knowledge workers, to a more advisory position. Soon, we will see analysts replaced by computers and we will no longer need analytics done by humans, but more mimicry of humans. So, we will need people to advise these machines on how to work. We need not just an understanding of how computers work, but how people interact. We need to combine all skill sets. We need to expose ourselves to a broader set of ideas and experiences."
Technology continues to advance both our lives and our workforce – and they say that the rate of change over the next three years will be three times faster than the prior three years, dizzying to say the least. With this, comes additional breakthroughs in deep learning, and more access to an increasing amount of data. This paradigm shift will clearly change what all businesses – including banking and financial services – will be looking for in the "new" workforce of tomorrow.
With great anticipation, we look forward to the progress and continued advancements that this new thinking will bring to our businesses and its certain to be positive impact on workforce development. Is your organization ready to embrace the change?