Future Trends and Threats Across Fraud and AML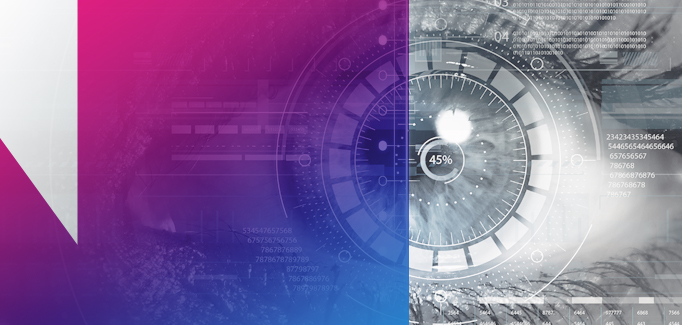 The past 12 months have been marked by profound change and rapid digitization, a trajectory that is likely to continue over the next few years. Digital is now the name of the game; creating new realities for organizations to adapt to and presenting opportunities for criminals to exploit.
Financial services organizations (FSOs) must transform and grow alongside the new standards set by digitization across onboarding, service delivery and consumer interactions. Simultaneously, they need to effectively manage, understand and continuously monitor risks amidst surmounting regulatory pressures and a changing threat landscape.
Compliance Coordination is Accelerating
FSOs are under budgetary strain and seeking new ways to uncover substantial savings and efficiencies across compliance and risk functions. Many organizations are also conducting application rationalization to help improve operational agility and the quality of their outcomes. Additionally, FSOs are examining their current systems to discover if they can gain a more unified view of risk and a holistic platform.
This will lead to smaller, more nimble, multifaceted teams who can look at various issues and investigations, and easily adapt depending on the risk and need within the organization. Likewise, there will be greater collaboration and synchrony between various teams, including the overall AML program and fraud.
But a consolidation of technology must occur to facilitate this and achieve a unified view of the customer and their risk. Ultimately, a single case manager that provides fraud, AML and other potential alerts. This will allow you to quickly identify, understand and investigate risk.
This perspective is reinforced on the fraud side, where the increasing number of transactions, growing complexity of fraud trends and schemes are resulting in new fraud scenarios. Fraud teams are looking to eliminate duplicate functions and processes via consolidation of fraud typologies and fraud systems on a single analytics or investigation solution.
This allows for better quality alerts, fewer systems for the technology team to maintain, and fewer points of integration. This further ensures that FIs can coordinate action and enable a streamlined handover between fraud and AML when something is caught in real-time.
While fraudulent activity alerts in real time, most AML programs look at activities over a longer time horizon so FSOs must establish communication and collaboration between these two groups. By leveraging a single platform, fraud teams would effectively "tip-off" AML teams on suspicious activities. It's critical that you know what the other side is doing. If you're an AML analyst, you should know what fraud data and red flags to look at, and vice versa.
Tech Trends, Innovation, and the Switch to Digital
Though the pandemic accelerated digitalization, the transition to digital has been an ongoing theme as compliance teams struggled to keep up with increasing regulatory scrutiny and expectations. This, along with shifting consumer behaviors, has necessitated the need for a dramatic change from historically manual-intensive processes toward automation.
Consumers want instant, accurate, convenient experiences, and compliance and technology blockers can be a competitive disadvantage in the digital banking era. Therefore, FSOs must meet customers' expectations for immediacy and safety, while adhering to regulation.
Due to this, newer technologies are being used with AML and fraud programs:
Advanced analytics: Now integral to financial crime and risk management systems, new technologies like artificial intelligence and machine learning offer increased efficiency, greater accuracy at the detection level and facilitate faster outcomes while eliminating customer friction.
Cloud: Cloud provides flexibility and adaptability to help FSOs evolve with changes in risks and operational needs, optimizes analytics and helps organizations benefit from consortium in terms of data collection and sharing while maintaining compliance.
Crypto: Digital currencies have been the subject of industry buzz lately and are an important topic moving forward. FSOs must monitor crypto-currencies as new regulatory guidelines are released that eradicate associated anonymity surrounding crypto.
Data integration: With additional transactions and the increasing surge of data, FSOs and specifically their fraud teams need to acquire new data sets to augment their fraud controls. They must monitor the data, leverage it to fuel analytics processes, enhance customer experience, and empower fraud triage and investigative teams with additional intelligence to mitigate fraud.
Biometrics: FSOs are doing more with biometrics and enhancing authentication, bringing in the right data to understand if the customer is legitimate without compromising the customer experience.
A Smarter Solution for Evolving Risk
The future of the financial services industry is being shaped by drivers such as automation, the modernization of payment systems, the increasing growth and availability of data, and the need to empower investigators to make better, faster decisions. FSOs must prioritize effects of digitization on their fraud and AML systems, and ensure they have the right technology in place to keep pace and get ahead of evolving fraud and financial crime.
Watch the full webinar here, and check out our additional information and resources about fraud management and AML.