AML Risk to Casinos: Courting VIPs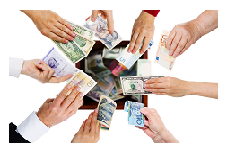 ​Over the last few years, AML and compliance regulators have noticeably broadened their reach to target money laundering infractions across a wider range of institution types, including money service bureaus and other money transfer operations. So it comes as no surprise to see the $9.5 million fine levied against Caesars Entertainment Corp., an investigation which began months ago and centered on the "anonymous" gambling of its high stakes customers. This continues the trend first set off by FATF in 2012 for countries to focus more heavily on casinos operations, with FinCEN stepping up its enforcement, the EU 4th AML directive formally including casinos under the AML remit, and Asian countries cracking down on "junket" trips to casino centers around the world.
Casinos are a well-known and relatively easy target for money launderers. This is due to operations, both large and small, providing extreme levels of care for their "high rollers" and the super group of VIPS and 'whales" that flow through their operations in ways which often go counter to established AML and Compliance regulations. In this ultra-competitive environment, casino operators are often willing to overlook the transfer of large amounts of money without proper verification of the origination of the monies. This practice often runs counter to established money transfer rules around the world.

Larger casinos, such as the
Caesars
and the
Wynn Resorts
of the world, may have a false sense of security in their AML programs because they do employ highly detailed customer information and VIP programs and are therefore usually prepared to address regulators when they come knocking at their cages. Generally speaking, the regulators are examining the policies and procedures that should be in place that address transaction monitoring and customer identification methods. But these customer programs are meant to cater to the high rollers interests at the Casino … not to comply with AML regulations.
In this particular case, Caesars, also dealing with bankruptcy and which is in the process of selling off a range of properties, was first contacted by regulators regarding what FinCen characterized as "willful and repeated violations of the Bank Secrecy Act dating all the way back to 2012". Caesars particularly got into hot water with its processes for monitoring its private gaming salons for suspicious activity and was cited for missing such activity when it occurred, according to the enforcement order. So along with the hefty multi-million dollar fines, the casino company agreed to conduct periodic external audits and independent testing of its anti-money-laundering compliance program.
Perhaps this leads to some good advice for other casinos out there as well – beef up your AML processes with respect to movement of money. The idea that money could have illicit connections or beginnings should be embedded in casino compliance culture.
The weakest link in any AML program is usually the "person" – and improperly monitoring (or not monitoring at all) the movement of money around that person throws up red flags that attract regulator attention. This is partly what happened at Caesars. In the wider realm of money movement, beyond regular banks to money service bureaus, casinos seem particularly susceptible to these infractions.
As the world changes, even the money changers in Singapore,
Macau​
, Monte Carlo and
other gambling meccas​
are reading up on anti-money laundering rules and learning for the first time that they have to monitor who their customers are thanks to the latest rulings by their local regulators. No doubt, the world's casino community is going to have to step up and become more conversant with who is gambling away and drinking their champagne in those hushed salons and VIP rooms circling the edges of their main casinos as regulators get more efficient at spotting inefficient monitoring of those high rolling customers.