ARE LAWYERS FACILITATING MONEY LAUNDERING?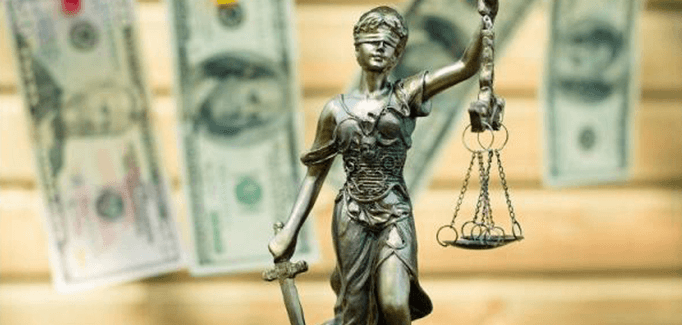 ​The following is part of on-going series, THE ROLE OF LAWYERS IN FACILITATING MONEY LAUNDERING.
A collective gasp was heard when the US news program 60 Minutes broadcast an undercover investigation which showed law firms providing questionable, and perhaps even borderline illegal, advice on how to evade anti-money laundering (AML) and corruption laws. But unlike the Panama Papers, which involved a law firm in a jurisdiction renowned for secretive offshore financial transactions, this exposé involved lawyers in the United States, and even the then-president of the American Bar Association (ABA), commenting on the use of US legal structures and bank accounts to launder money through the United States. Even though this program aired one year ago, the topic remains highly relevant in today's climate.
The investigation, conducted undercover by a firm called Global Witness, ​was centered around a man posing as an adviser to a foreign government minister who asked 16 lawyers at US law firms how to anonymously move large sums of money in a way that would set off alarms and raise suspicion of corruption.
In their counseling of this so-called advisor, some lawyers that were approached suggested using anonymous companies to hide the minister's beneficial ownership status. Others suggested funneling the money through their firms' own bank accounts or using an offshore trust with an attorney acting as trustee in order to anonymize the source of the funds.
While such actions might immediately be interpreted as violations of relevant money laundering-related crimes if conducted by a bank, the lawyers' actions have been defended by the American Bar Association as within the lawyer's right to counsel, and it is unlikely that any State bar or prosecutor will find reason to penalize the lawyers or bring charges. In fact, as of this date, we know of no such penalties or charges.
It should come as no surprise that some lawyers have found ways to profit from the grey areas of the law when it comes to AML and corruption. As one of the investigation's targets stated, "We make the laws, and when we do so, we make them in the way that's advantageous to the lawyers." But once satisfaction of being on the side with power wanes, let's put into perspective what is at stake for the legal profession in these actions
Money laundering has real consequences. These funds can be transferred to terrorist organizations or sanctioned countries. The process helps fund the US cocaine trade and the Indian heroin trade. Laundering helps finance dictators, such as the brutal Haitian dictator "Baby Doc" Duvalier, who lived off the millions he looted from Haiti's treasury while in exile. It took 12 years for the Swiss to return public funds President Marcos siphoned from the Philippines' international financial aid, Japanese war indemnity payments and state monopolies. Smugglers are better able to fund their dangerous activities when they are able to wire drug money back into bank accounts of their home countries. Human trafficking gangs launder money through ​"money services businesses to pay off transporters, prepaid cards to move funds across borders, and individual bank accounts to funnel profits back to gang leaders."
At this time, global spending on AML compliance, including the cost of compliance officers and monitoring systems, is set to grow to more than $8 billion in 2017. Many banks spend multimillion-dollar sums to overhaul compliance systems after consent orders for failing to detect money laundering. Others have been more proactive early on, either recognizing the regulatory hammer about to fall or by acknowledging the consequences of their role. A few financial institutions have even gone above and beyond crafting strategies to analyze anti-money laundering typologies leading to the discovery of criminals involved in human trafficking.
For most of the legal community, the role lawyers play in fighting money laundering, corruption and terrorism, and how they might work to avoid facilitating these transactions, is less clear. In most jurisdictions, it is unlikely that law firms consider their obligation to detect money laundering to be equal to financial institutions.
In this series, I aim to explore the role of lawyers with respect to money laundering activities, and what we can do to make our roles clearer as our world works hard to fight financial crime. The rest of the articles can be found here:
Where Attorneys Connect to Money Laundering Typologies​
Shell Games: The Lawyer's Money Laundering Parlor Trick​​
Can US lawyers be trusted to regulate themselves?​
Regulation of UK lawyers as gatekeepers for AML​
No legal or accounting advice is provided hereunder and any discussion of regulatory compliance is purely illustrative.