Power in Unity, Strength in Extensibility with Case Management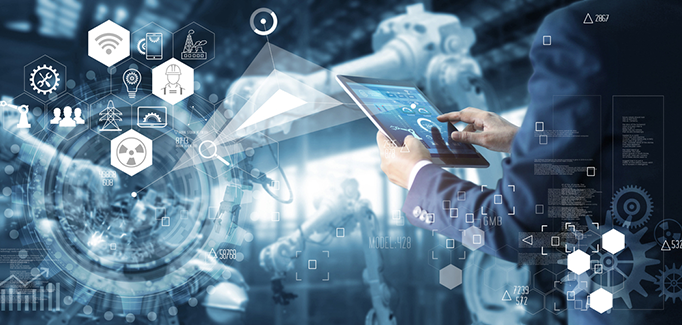 In today's rapidly evolving world, it is critical for firms to get ahead of change. With the rise in digital technology causing a rapid increase in data volume and payment types and channels, these challenges are further amplified by the fear of regulatory fines. Firms need a proactive, agile and flexible approach to managing risk.
How agile is your current case management system?
In a recent webinar, we invited our own Preeda Rajasekeran, Director of Business Analysts, Professional Services to share insights on how our largest customers are using ActOne Extend. Having held various leadership roles at NICE Actimize over the last 10+ years, Preeda regularly works with our customers and has a deep understanding of their very unique challenges. Her team helps ensure seamless implementation that meets the clients' unique needs.
In regard to current industry challenges, Preeda shared key trends within case management she has observed in the market in the last five years. With new developments in technology, there are a variety of innovations in the market that empower firms to stay ahead of their financial crime risk.
She highlighted these key themes:
Unification improves efficiency
Financial crime includes AML, fraud and other related risks. Traditionally, investigations are managed in siloes within an organization. Preeda mentioned that she has noticed more firms beginning to explore the possibility of shifting to consolidating their investigations into a single platform. This offers more visibility across all domains, increased collaboration, efficiency and means faster decisioning as analysts are able to make connections and see the full story quickly. This also helps organizations use common data (KYC, reference data) and file SARs through a single common shared platform.
Visualization helps connect the dots
While having all the data in one place is beneficial, the ability to operationalize the data is what makes it much more valuable. Visualization of data is another area Preeda mentioned as a trend. More case management solutions are moving into this approach where the data can be digested in a visual manner, accelerating comprehension and decisioning of the case. Unlike traditional transaction-driven investigations, investigators are now relying on an entity-driven investigative approach across all financial crime domains, such as fraud, AML, and sanction, which helps them uncover additional risk by visualizing relationships between entities and alerts.
Automation frees up valuable time
The third area Preeda mentioned is automation. This is how firms are managing the large volumes of alerts coming through every second. Investigators often spend a large portion of their time gathering data from different sources before the actual investigation begins. Many of the tasks associated with data gathering and preparation can be easily automated. When these manual, repetitive tasks are automated, the time saved allows analysts to focus on more impactful, high value tasks.
Future-proof with flexibility
Flexibility is also a key trend. Each organization has its own unique set of rules and processes. The ability for a case management platform to be future-proof is another concern clients face. In order to scale smoothly and successfully, firms need a tool that not only enables them to do their job and accomplish their goals today, but well into the future. Additionally, the ability to customize the out-of-the-box workflow, ingest new sources of alerts quickly without relying too much on technology resources and configure changes rapidly per the client's unique requirements are critical for a robust case management system.
Moving forward
As we see new innovations in case management, it is critical to select a platform that is not only agile, extensible and flexible, but one that also enables organizations to increase operational efficiency. Furthermore, the ability to scale seamlessly and adapt to changing requirements is critical to the success of an organization.