ACH and Holiday Fraud: Don't Give Fraudsters an Unexpected Gift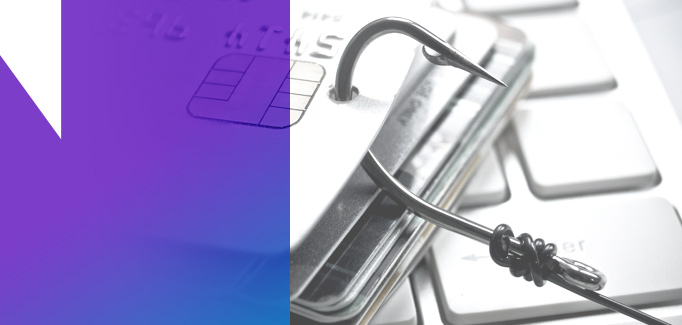 This holiday season, you jolly well better be prepared for more fraud.
1 – What is the risk? – Financial Fraud and holiday scams
Fraudsters love holiday season. It's the perfect time to take advantage of busy online shoppers. Financial Institutions need to get ahead of fraudsters executing their holiday scams.
In this contactless payments era, customers are getting even more comfortable with Digital banking, Wallet, and Peer-to-Peer (P2P) services. However, this doesn't mean checks are going away anytime soon.
Fraudsters create schemes by blending traditional tactics with new technologies or new banking services, evolving their tactics as technology advances. To commit check fraud, a recent technique involves an old form of payment, checks, with a newer, but rapidly growing digital banking service: remote deposit capture (RDC). Some of the common check fraud schemes involve the sweetheart scam, holiday scams, and unsolicited check schemes. Missing mail and stolen checks are frequent discussion topics on Nextdoor App, especially during tax season this year.
Who is still using checks or getting paid by checks? Lots of people for all kinds of reasons write checks to:
Give gifts—Grandparents writing checks so a beloved grandchild can buy a video game or older family members giving new parents a check to fund outfitting a nursery
Avoid convenience fees charged with credit card payments
Transfer large amounts of cash from one bank account to someone else's to avoid carrying large amounts of cash
Create a necessary paper trail proving someone got paid
Track spending easily
Seniors tend to choose check transactions over P2P payments. 16% of US population is senior citizens nearly 52M, more than one person in every seven people in the USA. Studies show that only 15% of them use P2P payment services. If older Americans are slower to adopt contactless payment apps, how are they gifting their family and friends this holiday? Through gifting cash or checks.
2 – Tips to avoid financial fraud during holidays
Take steps to keep your customer transactions secure and fight financial crime at your financial institution or credit union. Here are our recommendations!
Create Awareness. Most seniors don't recognize the risk when they write or mail checks.
Campaign to increase digital banking and P2P adoption as a more secure option
Train your employees, especially bank tellers, on how to prevent a check fraud and identify counterfeit or forged checks.
Establish fraud operations and processes to handle surges in transaction volume during holidays
Use filters and policies that help your fraud analysts track unusual activities and optimize their time, so they can focus on risky transactions than false positives
How to fight check fraud this holiday season and more
Combining machine learning with behavioral analytics is the most effective way to keep pace with fraudsters.Leveraging this technology enables you to adapt to existing and emerging threats no matter how fraudsters evolve their scams. These criminals are continually experimenting and perfecting their tactics, rendering rule-based fraud systems and point solutions much less effective. Early detection of banking behavior deviating from a customer's normal pattern is often the key to identifying fraudulent activity.
Behavioral analytics monitors a wide range of behavioral changes for anomalous activity. This provides a rich behavioral history that rapidly adapts to new threats to enable holistic, omnichannel protection.
These tips can help you protect your organization and customers from holiday fraud threats. For more information on NICE Actimize's approach to fraud prevention and anti-money laundering (AML) for mid-market, regional and community banks, and credit unions, go here.