Cloud Adoption in Financial Services: A Conversation with ABA & NICE Actimize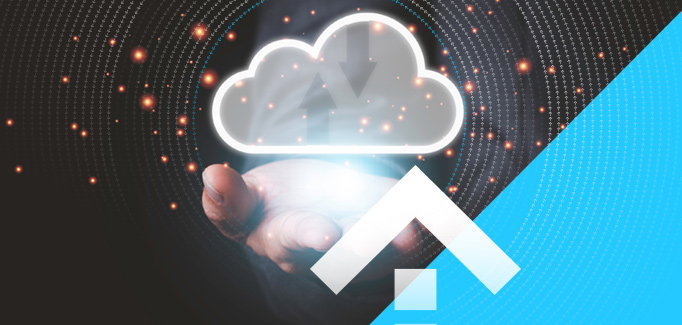 Cloud is reaching ubiquitous adoption throughout every industry, and financial services is no exception. Fueled by the business challenges that arose during the pandemic, the shift to cloud is a strategic move to expedite IT transformation and business growth.
Cloud also empowers organizations to support an increasing distributed workforce, drive cost savings, accelerate new product and service development, and improve security, adaptability and resilience amid pervasive economic uncertainty and technological advancement.
Ryan Rasske, SVP, Risk & Compliance Markets, Risk & Compliance at the American Bankers Association (ABA) and NICE Actimize's Cenk Ipeker, General Manager, Cloud discussed the trajectory of cloud in financial services and NICE Actimize's SaaS offering for core services: X-Sight Enterprise. Cenk has spent nearly two decades in the financial technology sector, observing the initial days of skepticism toward cloud adoption in the financial services sector to today, where everyone wants to go to the cloud.
Highlights from this conversation are below, but you can listen to the podcast here.
Moving to the cloud is a strategic decision for banks, and change management is key. There's a mindset change involved where many times tech ownership must be surrendered, certain policies must be retained, and upskilling or reorganization of labor resources is necessary. Could you offer insight into the experience that NICE Actimize clients have when adopting the cloud, from migration to managing the change across their organization?
There was a point in time, especially with financial crime and compliance, where we had a few leaders start moving towards a cloud story. Now almost everyone has a cloud strategy.
Because of our market leadership, we're seeing a lot of incumbents who have already invested heavily in on-prem solutions. When we start discussing cloud transformation, there's a transition there from being very on-prem focused to "what do I need to do to go to the cloud?"
In the past, it was more when cloud would be adopted versus now, when there's a pivot toward how. Much of the change revolves around the fact that there are deeply entrenched processes, roles, and technologies to consider.
In many cases, we're seeing that the decision to make that cloud transformation is a top-down strategic move. When we start working with our clients on that strategy, the mindset shift between what they're currently doing on-prem versus what they're doing in the cloud, and what happens to their role, is a fundamental change across the board.
What are some things financial institutions should consider when determining what must be controlled and what they might need to delegate to a partner?
It's along a continuum of questions, such as:
How much control do we have
How much flexibility and control we manage
How much do we relinquish in terms of tech ownership
What are those things that we shouldn't be concentrating on?
We're seeing a sliding scale across many of our clients in the United States versus those in Europe regarding access control. For instance, how much they want to dig into a production database themselves versus wanting us, their partner, to handle everything from maintenance to ensuring every patch and fix is there.
We do see that other degree of "how much of the application do we want to constantly be developing on and modifying and customizing," versus "how much do we hand over to a partner so they can constantly apply the innovations and address the change in applications?"
It slides based on the culture of the financial institution. But much of that motivation still returns to the fact that they've invested a lot into their solutions and have reached a point where managing all of the changes that they put into it has become complex and costly, and they need a reset, which tends to turn into a SaaS strategy.
This is a major change that banks undertake from their technology processes all the way through operations and beyond. Where does leadership fit into all of this? Because they must have the strategy but still ensure that their teams can operate effectively and not get overwhelmed. Can you provide some advice?
Where we see a lot of success is in that top-down view that this is a change for their people. It goes back to that notion of "what's my role, how will this technology shift change my role, and am I going to be missing some skills?"
Many of our more fast-moving partners have started to acknowledge that this is still about managing their people and managing change across their organization. They do things like providing training and providing new skill sets. They ask their teams questions, like "do you have the right skill sets?" Then they build a platform in which those team members are actually moving towards that skill set.
They're giving their people an option to have a new career direction or skill set that are moving toward a new technology. It creates a lot of motivation, and at the same time, all of that learning facilitates change management, of "we're going to look at our processes and we're going to shift our technology in many different directions."
Anytime you embark on a change management process, there seems to be hurdles where some embrace change and some are not as eager to change processes. Do you find that business leaders sometimes underestimate or overestimate the amount of time or effort it takes to process all of this?
I think we all experience a circumstance where we want to implement a strategy, and we have a good idea and assemble a good team. But there's always devils in the details. The hardest challenge is really getting over that initial inertia of change.
I tend to think that in most cases, we all underestimate how much mental shifting must happen. One CTO, for example, was pushing a very aggressive cloud agenda. Then suddenly, there's a small group of team members that have a particular functional role in which they would get compensated over time for it. Once they made that shift to the cloud, the compensation disappeared and nobody anticipated it. The CTO had to quickly try to figure out a new compensation model because those employees were being affected by the change.
Numerous unexpected events can arise when you're actually making this change. There's a lot of attention on technology and innovation, but a lot of these things that affect change management are visceral and emotional.
Want to hear more? Listen to this conversation in its entirety here. If you'd like to connect with us further, contact us.