How MAS Notice 626 Affects Singapore FIs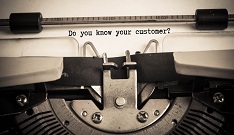 ​On August 31st, NICE Actimize hosted its semi-annual Asian Executive Roundtable in Singapore. Held in the spring and fall of every year, these roundtables provide the opportunity for members of the financial community to come together and discuss the most pressing AML and compliance topics of the day. Further, it also enables attendees to hear from distinguished members of their community on best practices and trends in the region.
AML is more than just transaction monitoring. CDD and KYC processes serve as the first point of entry for customers into a financial institution. These processes are more important than ever in translating that information into meaningful intelligence.

Global regulators are more in step than before. The FATF 40 Recommendations in 2012 have helped to solidify agreement among global regulators on expectations from financial institutions in how they onboard, monitor and report on their customer base.

Trade finance is of particular concern in the Asian theatre for AML threats. This is an area which needs to be developed and focused on – not just from a sanctions point of view, but CDD/KYC processes and transaction monitoring typologies.

One of the other more riveting discussions was around dealing with a "consumer" and dealing with a "customer". This is of particular importance in Asia due to the large number of unbanked and underbanked consumers in the region. In this context, a "consumer" is an individual who is not an enrolled customer at a financial institution, but one who will use a provided service from the financial institution – such as money remittances for migrant works. Consumers are more transient and more difficult to track than a "customer" as a customer has an established account and is "known" to a financial institution, i.e. previously vetted through a formal CDD/KYC process. Discussions on best practices in regulator expectations with the "consumer vs customer" problem provided significant shareable insight to the roundtable participants.
Overall, it was impressive to see the continued strides the Asia-Pacific region has made in terms of regulatory compliance in the last 3-4 years. From the hiring of Chief Compliance Officers, to more formal onboarding and monitoring processes, to even pushing the envelope with third parties on how to identify emerging
areas of abuse
in the trade finance area, Asia is rapidly moving to an even level with its Western counterparts in compliance regimes. In fact, Asia is moving so quickly that it wouldn't surprise me to see the rest of the world turning the tables and asking their Asian counterparts for advice on best practices in the coming years. It will be interesting to see how continued advances will be reflected in next year's roundtable.