The Rise of Asian Compliance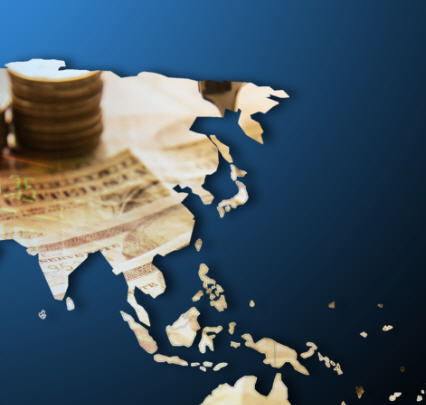 Recently, I had the honor of hosting the semi-annual NICE Actimize Anti-Money Laundering Executive Round Table held in Hong Kong. Earlier this year, the focus was on the "culture of compliance" and what that concept means for organizations. The event held this month extended this theme further as there was continued interest in this topic from our Asian customers because there is often a disconnect between what Western and Eastern cultures view as "compliance" within the financial services arena.
Since that initial round table in April, there has been significant movement in the Far East in terms of the approaches used to enforcing regulatory compliance. Whether it is a regional push to uncover bribery and corruption, or the significant monetary and non-monetary penalties imposed on a handful of global banks this year, there has been a surge in interest around how their institutions could institute a more effective "culture of compliance" within their organizations.
For half a day and over lunch, the 35-plus participants debated the issues among themselves. The group also heard case studies from industry experts on how they have instituted this culture within their own organizations – both by establishing internal employee and manager guidelines and also through the use of technology. One of the most common themes that came out during these sessions was that organizations, especially within Asia, need to consider instituting this "culture of compliance" not only by communicating effectively with the institution's Board of Directors, but also by working with industry partners to demonstrate that technology and process can enable a more robust compliance regime within the organization without damaging the customer relationship or significantly driving up costs.
At the end of the session, there was a general feeling that the problems discussed in the room were not insurmountable. In fact, most organizations in the room are ready, willing, and able to institute processes and systems which will reflect the culture of compliance vision within the Asian financial community. The common goal of identifying and preventing illegally gained funds to enter the monetary system has already appeared to have taken hold and is resonating within the Asian realm.
My takeaway from the event was this: Asia is creating its own regulatory framework that fits their own culture and values, but one which will interact in a symbiotic fashion with Western regulatory regimes to ensure compliance, succeed in capturing bad actors and top money launderers, and thwart a range of corrupt activities. It will be interesting to see how these regulatory frameworks develop over the next few years and build upon each other to create a foundation in compliance that ultimately creates a stronger and safer financial system.