Your Beneficial Ownership Pain Points?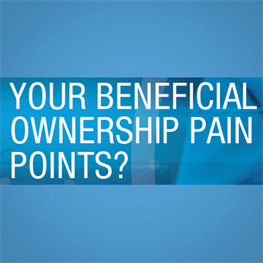 Our market survey respondents agree that their top beneficial ownership challenges are:
Keeping the data up-to-date
Increased length and complexity of onboarding
Experience and skillset of staff
Read the full survey results to learn how Actimize CDD Suite can help you better understand customer beneficial ownership structure and proactively identify and mitigate data issues and CDD risks. Download the survey report now!