FCA Increases Regulatory Pressure to Strengthen AML Controls for Trade Finance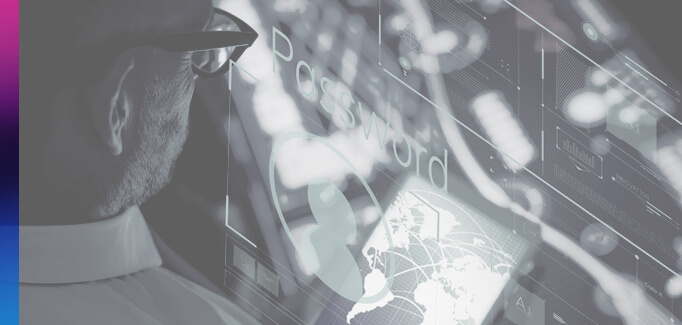 On September 9, 2021, the FCA sent a 'Dear CEO' letter to firms carrying out trade finance businesses. The letter informed firms of their requirement to conduct a financial crime risk assessment based on significant issues the FCA found, exposing firms to unnecessary risks.
The letter signals a commitment to a more proactive approach from the FCA to combating financial crime and money laundering within the trade finance space. It comes on the back of a previous 'Dear CEO' letter in May 2021, which was written to retail banks in the UK. The FCA shared common control failings in AML frameworks that were exposed in their assessments, including:
Governance and Oversight.
Risk Assessments.
Due Diligence.
Transaction Monitoring.
Suspicious Activity Reporting.
The letter required retail banks to complete a gap analysis in each of these areas with the threat of regulatory intervention for firms whose response is inadequate.
Given their recent activity, firms should expect greater surveillance and monitoring from the FCA in the coming years. With that in mind, trade finance firms need to get ahead of the game regarding financial crime risk management and AML. This starts with addressing the FCA's concerns by implementing the right policies, procedures and technology.
Trade Finance FCA Dear CEO Letter
The nature of trade finance presents an inherent financial crime risk. Some suggest that global trade could be facilitating the laundering of up to USD 2 trillion per annum. Global trade is complex involving the movement of large volumes of goods and funds using multiple currencies. Additionally, trade is disjointed with potentially multiple parties involved, from shippers to freight forwarders to financiers. It's clear why this is a method of choice for a vast number of organized crime groups.
Accordingly, the FCA expects firms to demonstrate a risk-based approach to mitigate financial crime risks effectively. During recent assessments, the regulator discovered multiple persistent issues relating to credit risk analysis and financial crime controls, exposing firms to unnecessary risks. The letter details the FCA's expectations for carrying out a financial crime risk assessment.
These expectations are not exhaustive, and firms are expected to consider them alongside relevant rules and guidelines such as Joint Money Laundering Steering Group guidance, the PRA Rulebook and the FCA's Financial Crime Handbook.
Trade Finance Compliance Issues
Risk Assessment
The FCA found multiple areas of concern within risk assessment, including:
Insufficient focus on identifying and assessing financial crime risk factors.
Inadequate evidence of migrating controls or rationale supporting conclusions.
Genericized assessments at the client risk level fail to cover the different risk exposures in the trade finance client relationship.
Lack of evidence in the checks taken to properly assess client and transaction-specific risk.
Insufficient due diligence, lacking checks such as additional pricing checks, vessel tracking and independent document verification tools.
The FCA expects firms to undertake a holistic assessment of financial crime risks, including money laundering, sanctions evasion, terrorist financing and fraud. The assessment should:
Be overseen by the Money Laundering Reporting Office (SMF17), ensuring appropriate governance, oversight and challenge.
Take into account the issues raised in this letter.
Be clearly documented within the business-wide financial crime risk assessment.
Identify transactions types and customer profiles that require enhanced due diligence.
The FCA may ask to review the risk assessment in the future with follow-up action possible where necessary.
Counterparty Analysis
The FCA expects firms to perform an appropriate risk analysis of all trade finance counterparts and all parties with interest in the transaction.
Trade finance firms' policies and procedures should clearly layout when appropriate due diligence on other parties is reasonable.
Transaction Approval
Before approving individual transactions, firms need to determine if additional analysis is needed. This further analysis includes but is not limited to:
Consideration of the financial/non-financial risk on the end-buyers and the rationale for the transaction.
Identification of instances of higher risk requiring greater due diligence.
Conducting a more structured assessment of risks and red flags.
Ensuring adequate oversight and that the firm's policies are operating effectively. This oversight could include monitoring when red flags are discounted, transaction approval rationale and the standard of escalations to the second line.
Transaction Payments
If the trade finance transaction makes the end-buyer the primary source of repayment, firms should undertake prudent risk management. This risk management includes obtaining a formal written acknowledgement that the amount due under the transaction is payable to the financing firm and not the borrower.
This is a critical risk to be monitored as the transfer of funds is the stage where money laundering is complete. It is imperative that transactions between parties are appropriately monitored, even after the trade finance was approved. Are the right entities receiving payments in line with the agreed terms and figures? It is also important to understand if the payments are being made to the right accounts in a country in-line with expectations. The risk of facilitating payments from third-parties, who are not parties in the trade or receiving, settling payments with third-party countries, not associated with either the source or destination of the goods or involved parties is high if not appropriately monitored. If there is insufficient monitoring at this stage of the process, organizations are at significant risk of facilitating money laundering.
Using Technology to Overcome AML Compliance Challenges
Given the complex and disparate nature of trade finance operations, accurately identifying instances of suspicious activity where money laundering may be present is hugely challenging. However, many firms are finding greater success utilizing digital strategies that move the industry away from manual and paper-based processes.
Digitising trade finance's paper trail allows for the automation of risk and compliance processes through AI, machine learning and other intelligent technologies. Automating these processes can dramatically improve the accuracy of spotting money laundering red flags and provide an efficient ongoing solution for trade finance firms to respond to the growing regulatory pressure and ever-changing threat landscape.
Conclusions
Meeting financial crime compliance requirements and accurately identifying red flags in trade finance is a complex problem. With the FCA signalling more intrusive surveillance and monitoring to come, now is the perfect time to invest in AML technology to monitor and detect Trade-Based Money Laundering.