Buy or Build? Choose the Strategy that Elevates Risk Management, not Undermines it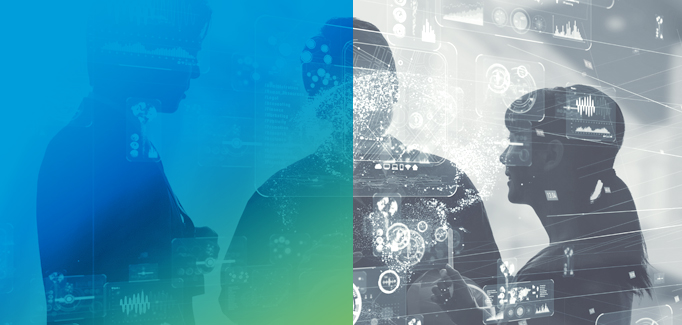 Buy vs. build debates have reignited as financial crime becomes more complex. So which approach is best? The biggest drivers to determine if you should buy or build a case management system for your financial institution (FI) actually comes down to three questions:
Is your current system(s) impacting the efficiency or effectiveness of your financial crime risk management programs?
Does your solution need to accommodate fast future expansion, new tech, or retain intellectual property (IP)?
Do you need standard features or require a higher level of customization based on business needs?
Taking these questions into consideration can simplify which tactic is best for your FI, but before you make the leap, let's explore the pros and cons of each one and cover the rarely discussed third option: Buy AND Build.
The case for building a case management system
One thing many financial institutions seem to agree on is that their financial crime case management systems need an overhaul: A recent Aite-Novarica report indicates that 52% of FIs are unsatisfied with their existing case management solution, which impacts the effectiveness of financial crime investigations.[1]
That's probably why companies choose to build. One of the pros of building a case management system is customization based on specific business requirements, which can:
Shorten the cycle time for requested changes
Lower operating costs (initially, but that changes over time)
Adapt to changing business conditions faster
The cons are a longer list:
Higher capital expense compared to standardized solutions
Implementation can take longer
Necessary stakeholder involvement or allocation of company resources
No support or documentation (or provided at higher cost)
Ongoing maintenance that gets expensive over time
Inability to integrate new tech easily
If you have uncommon business requirements, need to reduce initial costs, or require the ability to pivot or adapt your solution to changing market conditions, this might be the right option. You don't have to pay for a custom solution, and you have full control over it. If managing operating costs is an overarching business goal, having that ability to balance cost against system use and the value it generates is a simple calculation that's easily tracked.
Rather than rely on release cycles from your provider, you set the timeline for updates. This could improve speed to market. But that can also impede it. If the case management system checks the box, it might be constantly sidelined by more pressing business needs.
Speed to market and maintenance cost
It's generally accepted that companies buy software solutions for two reasons:
Buying is usually much faster and affordable than building
Buying has significantly less maintenance and upkeep than building
While builders grumble that a special purpose software-as-a-service (SaaS) platform might leave you vulnerable to changes in their business status (think acquisition or poor financial management), it's easier to mitigate the risk instead. Established providers that build case management software specifically for the financial crime market are a safe choice.
If speed to market and innovation are your business drivers, then buy is the best business strategy. According to a recent study by Deloitte, Chief Information Officers (CIOs) report the majority of their technology budgets are allocated to support business operations (57%), compared with only 26% to fund incremental business change and 16% to bolster innovation.[2] Money allocated to maintaining a legacy system might be better spent on new projects that grow revenue instead of eat it.
Custom case management is big financial investment
We all like customization—just listen to latte orders when you're waiting in line at your local coffee shop. But when it comes to fincrime software, building your own customized solution is costly. The upfront cost may be less but beyond that, maintaining and updating the system cost grows exponentially over time. An aging or end-of-life (EOL) system is especially concerning for financial institutions, because EOL software will have known vulnerabilities that cybercriminals can easily exploit.
FIs need a system that meets investigators' needs while addressing audit and security concerns in a fast-changing compliance and threat landscape. So the question to buy vs. build may feel more like cost vs. risk. But what if you can have both?
Purchase some functionality, build the rest
If you could buy a solution that provides 80% of the desired functionality with the ability to build the rest, would that offer the scalability and flexibility you need? NICE Actimize's ActOne Extend Is purpose-built for financial crime risk management, FIs get a system designed to streamline case management investigations and reduce risk.
Customize it using our extensive API Library and other tools, while leveraging up-to-date alert, investigation, and case management functionality. It has the flexibility of an in-house build, with its open architecture, expansive configurability, and robust developer toolkit—but the scalability and lower maintenance costs of standard software.
ActOne Extend provides a unified view of risk across the enterprise, enabling analysts to make better, faster decisions. It's a solution that leverages current technology but can be tailored to meet specific business needs. That's the kind of flexibility FIs need to thwart complex scams and meet new regulatory requirements.
To buy or build your system is not mutually exclusive anymore. Get the best of both buy and build with ActOne Extend. According to the Aite Matrix report comparing nine providers, the NICE Actimize ActOne Investigation and Case Management Platform achieved the highest average scores across a number of measured parameters, which included vendor stability, product features and client strength.
If you'd like to speak with a case management expert about ActOne Extend, contact us.
[1] Aite-Novarica: Improving case management: vital for fraud investigation success. (2022)
[2] Wall Street Journal (Deloitte): IT Spending: From Value Preservation to Value Creation (2018)