Feeling Exposed? Integrated Communications Surveillance Can Help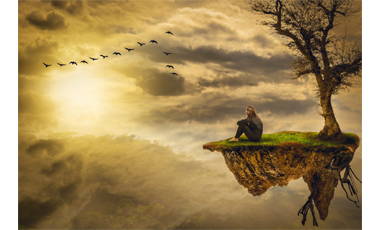 NICE Actimize clients can join Jon and other subject matter experts at ENGAGE Client Forum on October 25-26 in Brooklyn, NY. Topics of interest include "Communications Surveillance and Monitoring: What's Next," presented by Jon Simone and "Trade Reconstruction and the Intent to Manipulate: Putting the Pieces Together," presented by Aite Group analyst Danielle Tierney. For more information, visit www.niceactimize.com/engage.​
Communications functions, such as email, chat and voice, play a crucial part within compliance teams overall monitoring and surveillance programs. Unfortunately, many financial institutions are running surveillance for their communications channel functions separately, which leaves them exposed to a great deal of risk.
While the compliance focus does need to shift to a fully integrated approach when it comes to analyzing and reviewing the various communication channels, it is particularly vital to give one's analysts the ability to look across all communication channels from a single user interface. This capability increases the productivity of each analyst because they no longer need to manage disparate systems and the various methodologies that come with each. This also eliminates gaps in communication review. For example, if an analyst is alerted to a voice call of potential risk, and within that call they then take the conversation to email and chat, it becomes significantly easier and more efficient to be able to connect the dots from a single solution and have that same solution present communications of similar content and parties. Bring into the picture that most firms operate on a global basis and across multiple asset classes and jurisdiction, and the argument only strengthens itself.
So why pay so much attention to communications more broadly within your organization? First, every department and individual needs to communicate via some method to achieve their responsibilities. Within these varied types of communications lies everything a firm needs to know in the operation of their business. This need and desire goes beyond just the traders. Back office personnel also have a large volume of information at their fingertips, and some can argue that they too could act in a manner that would present risk to the firm. The back office has crucial information about trade confirmations, allocations, and delivery instructions. Moving on to other functions, the human resource department communicates on very important and mostly confidential information that, if improperly shared, could lead to scrutiny. The C-suite of officers makes crucial decisions and confirms those sensitive issues via communication channels that might be necessary to access as evidence of commitment or acknowledgment when requested from a regulator or when connected to a legal issue.
And last comes the obvious: all trading communications that lead to an execution and those that don't must be reconstructed when requested by the regulators. Making it more complex, you must now be able to identify intent when a trader or group of traders try, but fail, to manipulate the market. This "intent" related surveillance is a hot button within surveillance and a focus issue for regulators.
These scenarios are the primary ones that play out every day with most organizations — and they provide an excellent insight into all the complex events taking place at your firm. Knowing how to work with these events assists you in reducing the exposure to risk. Fortunately, the newest surveillance technologies excel at the communications piece of your requirements, and are designed to provide your analysts and other monitors a fully integrated view of what is going on within your varied functions — whether it is the guy at your trading desk or the CFO working on a sensitive merger issue.
If you have not examined your strategy toward monitoring all channels of communications across your organization holistically, today's vast regulatory requirements suggest that you make this a priority in the New Year ahead.
​