The FedNow Service: A Quick Guide For Financial Services Organizations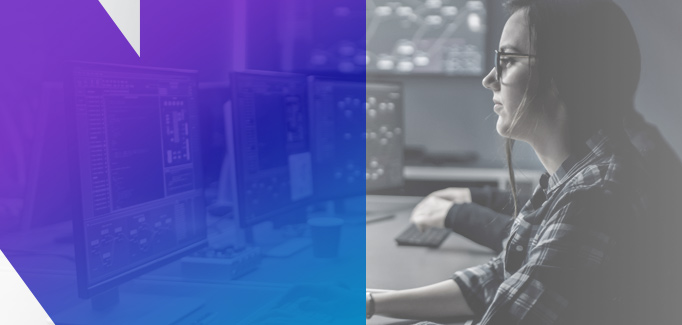 In 2023, the Federal Reserve will be launching a new service called FedNow. Originally intended to replace the Automated Clearing House (ACH) Network, FedNow is revolutionary in its scope, but it's not just another new electronic payments initiative (FRB Services, n.d.). It represents a paradigm shift in the way funders will do business with all types of financial institutions – a shift that will happen even as more and more industries converge around shared technology under the yet-to-be-finalized SWIFT Global Payments Innovation Initiative.
Most notably, this includes internet banking and mobile banking services, which are often slower than ACH transfers because of security measures. With the launch of FedNow, internet and mobile transaction times will drop dramatically.
Primarily, the service is being launched to provide safer and efficient instant payment services in real time so that financial services organizations (FSOs) will be able to support their transition to 24x7x365 operations (Mok, 2020). FSOs of any size and in every community in the U.S. can join FedNow. This new service is part of the Federal Reserve's initiative to improve communications between FSOs and their customers.
FedNow will decrease transfer time from several days to just a few seconds. The new service will also take security measures into consideration by implementing antivirus software that banks can update weekly or even daily with regular patches from the software developer. This way banks can stay secure while keeping customers happy about speedy access to their money.
FedNow Features to Expect
The FedNow Service will have several useful features. As part of the initiative, the Fed has been working with banks to prepare for large-scale rollout of these features. The goal is to have all banks on board by 2023, but most FSOs are not expected to finish updating their systems before 2025. Most of these services should be fully operational by late 2024 or early 2025, and ACH transactions will begin being processed through the FedNow Service. Mobile banking and point of sale (POS) transactions will follow soon after that.
Features that will be included in the new service include:
A liquidity-management tool that will allow participants and others to transfer funds to each other instantly, securely and at low-cost.
Referred to as "instant ACH," this feature will save a lot of money for loan and credit card companies (Wanger, n.d.). But it will also benefit end-users by providing them with faster access to their funds via their debit cards.
The service has the ability to transfer money from any person's savings or checking account directly into any other account at a low-cost, depending on how much they are transferring. It is almost instantaneous and extremely secure, as there is no need for an ATM or bank branch.
Features to support payment integrity and data security
FedNow has features that allow financial institutions to monitor and control payment integrity and data security. It's up to financial institution to enable or disable these features depending on their requirements.
Data integrity monitoring: FedNow monitored payments can be turned on or off based on what the client's preferences. This helps in keeping track of disputes and chargebacks for both parties. It's up to the financial institution to decide whether they want the data delivered by FedNow or not.
Data security monitoring: FedNow has a feature for enabling Transport Layer Security (TLS) encryption with one time token validation on all requests made to the Federal Reserve Bank Network. This helps in providing an extra layer of security associated with transmission of data related to payment instructions.
Value-added features including request-for-payment capability and tools to support participants in their handling of payment inquiries.
The request-for-payment feature will allow participants to send payment requests electronically or to receive them. If they are sending, they may require an electronic signature for confirmation purposes. This is extremely useful when trying to track down a debt that needs to be paid by someone who owes you money. The system requires all of the details about how much money the person owes you and specific transaction related information, such as what account number it was sent from originally.
The system then records this information in its database, which means if they try to use these funds for any purpose other than paying off their debt, there will be consequences. All of these "inquiries" are logged into a central database so that users can see what has transpired in their account if they choose to do so.
A bank-by-bank view of the system that provides feedback about transactions, as well as access codes for each participating institution's FedNow Service accounts.
This feature is very important for banks because it allows them to provide information about recent transactions and any service issues users may be experiencing with it. The Federal Reserve's FedNow Service gives participating banks real-time information about wholesale payments – for example, funds transfers made between bank accounts at different institutions. This will help to improve these institutions' ability to handle funds transfers and prevent fraud.
It also provides access codes needed to initiate transactions on behalf of customers that have enrolled in the service. This means faster confirmation of incoming funds, often within seconds.
Ability to record a payment when funds are available and follow up with a confirmation when the funds are posted.
The FedNow service will allow participants to make payments and have them recorded automatically even if the account has insufficient funds available at the time of payment request placement. This allows banks or credit unions to accept larger deposits faster without having to wait for other transactions to clear first, which means it can greatly help with day-to-day cash flow management.
When FedNow is live, financial institutions offering this service will need the ability to record a payment as soon as funds are available and follow up with a confirmation when the funds are posted. The confirmed amount should be debited from the payer's account first (if there are insufficient funds in the payer's account at time of posting, an error should be returned).
If users don't send out confirmations when there is no activity from their side after funding accounts electronically, then all bets are off and unauthorized withdrawals may take place in their accounts. As a result, it is always a good idea to send confirmations.
Electronic payment capability for Social Security and other electronic benefit payments.
Electronic payment capabilities have been brought over from the FedLine service, which means those who already participate in this program will find it easier to start using the FedNow Service because everything is automated. No more going to the bank or making mistakes when trying to use your checks at the store. Now we just scan our cards like we would do with any other debit card and there are less concerns about losing them. This feature enables the FedNow service to be used for state and federal agencies that are in need of funding solutions.
New payee-initiated payment capabilities.
This feature allows users to initiate payments from their accounts independently, which is a great value-add because it helps with budgeting and reconciliation control. Additionally, this can help with cancelled checks if there was an error made when writing them out, such as leaving a check number out or using the wrong routing numbers. As a result, customers will never have to worry about a banker shortchanging their accounts, or losing money by accident.
Online banking platform with a full bank statement and payment record history.
Banks will be able to provide online access for bank statements and payments records. Another addition is the ability to have free 24/7 chat assistance with representatives which is useful because it reduces costs for banks.
Mobile banking compatibility.
This feature includes the option for customers to make deposits as well as manage their accounts on hand-held devices, such as smartphones or tablets. FedNow uses the Simple, Async and Adaptive forms of communication via web services (SOAP) to enable this feature. Through this type of mobile banking compatibility, financial institutions can allow customers to use their devices to perform transactions through mobile banking applications.
Think about how much time you would save if you could deposit a check from the comfort of your home or office. This feature is useful because it helps banks and credit unions with marketing as well, which means less overhead and more profits generated in the process.
Faster delivery of international wire transfers.
This feature enables faster payments to beneficiaries abroad for large value transactions which gives them greater control over funds worldwide. The FedNow service can provide real-time access for these users to make sure they are getting all of their money at the same time instead of waiting days or weeks like they would when sending checks through the U.S. mail system and hoping that everything went through. As a result, financial institutions are able to compete more effectively for global business by supporting customers and their international partners.
FedNow Service Frequently Asked Questions
When launched in 2023, FedNow is set to be a game changer. However, there are still a lot of questions that people have about the new service.
What are Instant Payments?

Instant Payments is a payment service from the Federal Reserve that enables consumers to send and receive payments in real-time.
What is the difference between faster and instant payments?

Many customers confuse faster payments and instant payments. The Federal Reserve defines faster payments as "any first-dollar electronic payment transaction that is made on the same day it is initiated."
Instant payments are a specific type of faster payment that can be transmitted and received in real-time. Customers can't receive instant payments unless they have an account with a bank or credit union that uses the FedNow service.
What is an ACH Network and how will FedNow affect it?

The ACH Network is a nationwide network for moving money and information between banks. Normally a payment through this method takes one to three days to complete (Actum, 2019). Through the implementation of FedNow, a faster settlement system on the ACH will allow much quicker settlements for transactions such as payments and same-day deposits.
How Can FSOs Prepare For the New Initiative?
Preparing for the FedNow service may seem like a daunting task, but the transition is achievable if FSOs take the following steps:
Embrace sophisticated liquidity management.
Adoption of FedNow will require banks and other FSOs to embrace more sophisticated liquidity management tools so that they can offer 24x7x365 access to Fed funds.
With FedNow, banks will be transparent to the Fed about their funding needs. The Fed will then use this information to influence market dynamics so that banks are provided the funding they need at all times.
For example, say a bank receives a lot of deposits just before 2:00 p.m., and is estimating needing tens of billions in federal funds overnight. To meet these anticipated funding needs, it would first begin by trying to borrow from other financial institutions through a unique liquidity management tool. If this did not work, it would next reach out to the Fed for help with its immediate liquidity needs and offer collateral that meets central bank standards, such as Treasuries. The Fed would then provide it with the required amount of funds on an overnight basis at a very low cost.
Enhance fraud management capabilities.
Banks and other FSOs should also develop fraud management capabilities to detect, prevent and recover from fraudulent FedNow transactions.
Unlike credit card transactions, which are processed nearly instantaneously and settled with funds debited from a customer's account in real time, FedNow payments rely on the Automated Clearing House (ACH) network to transfer money between bank accounts.
While FedNow could help narrow current account availability windows by completing pre-funded debit transfers before lockboxes settle at the end of the day, any ACH entry has specific fraud flags that must be analyzed for each transaction and monitored across an institution's entire portfolio.
As such, financial institutions should consider developing strategies to detect suspicious amounts that may constitute a threat to their business operations. For instance, FSOs may want to develop algorithms capable of detecting fraudulent transactions based on prior experience determining what amount constitutes a potentially fraudulent transaction.
In order to prevent these types of fraudulent transactions, banks need to be in a position to check the validity of instructions that are sent from their customers using cellphones, tablets or any other connected devices. This requires creating fraud detection profiles based on the behaviors exhibited by each customer's devices as a part of their Know Your Customer (KYC) processes at the time they open accounts with them. Banks can also use advanced analytics tools to detect patterns of fraud on different platforms without having access to the encrypted data being transmitted across these channels.
Put greater emphasis on the concept of payment hubs.
With FedNow, banks and other FSOs need to put greater emphasis on the concept of payment networks. They will have a network of customers who will soon be using their accounts as hubs from where they can execute transactions with different payment providers and/or service providers across the world.
Both banks and regulators need to ensure that they are in compliance with data privacy laws when it comes to transmitting customer information across these payment networks. Banks also need to ensure that their systems are able to support seamless integration between different payment channels without being affected by problems like latency or protocol incompatibilities. This is because payments will start flowing through multiple channels simultaneously for some customers.
For example, a European client logs into his bank account at 10 a.m. (CET) on a Tuesday and then initiates transactions with his bank to buy flowers from an online florist in San Francisco, who accepts payment using PayPal. He also purchases a new smartphone and pays using his phone bill. The instructions for these payments are sent to their respective service providers at 10:30 a.m. (CET) and each one of them gets picked up by the bank's FedNow Hubs within 20 milliseconds.
The instructions could take less than 30 minutes to get executed across all three services that were initiated by this customer (PWC, n.d.). If latency occurs or any other problems arise due to protocol incompatibilities, it may take longer for this transaction to be completed. This is where experience counts because service providers need more than just the right technology.
A System That Works For Financial Institutions of All Sizes
While large banks oppose the new system, smaller banks tend to be more supportive. Many of the nation's largest banks are not happy about FedNow because they have recently invested in an alternative system.
Smaller banks, however, are more open to the new service because it will be less expensive for them and will better conform with their business practices. Smaller banks will also be able to provide better customer service. It is not strictly mandatory for all FSOs; it is simply an alternative that they can choose to use.
Want to read more about fraud prevention solutions? Visit our Fraud management page here.
References:
About the FedNowSM Service. The Federal Reserve. (n.d.). https://www.frbservices.org/financial-services/fednow/about.html#payment.
Mok, J. (2020, August 13). Fed announces details of real-time settlement service to support instant payments. Consumer Finance Monitor. https://www.consumerfinancemonitor.com/2020/08/13/fed-announces-details-of-real-time-settlement-service-to-support-instant-payments/.
Actum. (2019, August 12). FedNow and What it Means for ACH. Actum Processing. https://www.actumprocessing.com/fednow-and-ach/.
PricewaterhouseCoopers. (n.d.). FedNow real-time payment (RTP) system. PwC. https://www.pwc.com/us/en/industries/financial-services/library/fednow-real-time-payment.html.