Global Regulators Agree: Broker-Dealers Need Suitability Controls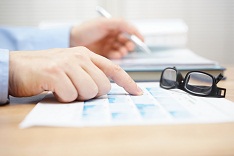 ​
Earlier this year, the SEC and FINRA each released their respective annual examination priorities announcing the regulators' intent to focus on issues relating to an aging investor population. Both of these US regulators listed policies and practices surrounding retirement investments and IRA rollovers as priorities, and FINRA, as it has in recent years, specifically identified senior investors along with other consumers with a conservative profile as an area of focus.
According to the
Social Security Administration
"nearly 80 million baby boomers will file for retirement benefits over the next 20 years – an average of 10,000 per day." Recent fines and regulatory actions taken by FINRA against financial institutions with aggressive or inappropriate sales practices underscores the regulators' focus on sales practices and suitability for senior investors.
If we look at the issue globally, the FCA (Financial Conduct Authority) in Europe set its own examination priorities for 2015-16 recently and is one out of many countries, including Canada, and others throughout South America and Asia, that agree that Sales Practices and Suitability concerns need regulatory attention. These issues are regularly in the news and are taken very seriously around the world.
The FCA's objectives, very similar to those of the US regulators, are designed to ensure that the relevant markets function well. To support this, they deliver their work flow through three operational objectives:
To secure an appropriate degree of protection for consumers.

To protect and enhance the integrity of the UK financial system.

To promote effective competition in the interests of consumers.

The FCA, for example, reviewed the
pensions landscape
which has seen substantial changes in 2014 and 2015 and has noted that this area will continue to be a significant area of focus for the FCA in terms of its policy, supervision, market studies and thematic work. The FCA is currently reviewing how retirement sales practices of pension providers, in relation to their vesting customers, have changed. In particular, the FCA will assess how firms are supporting customers to make the right choices given the wider range of options available. Their key objectives are to ensure that firms have stepped up and improved their compliance programs — ultimately to protect their clients — which has been the message the last couple of years.
Back in the US, a recent SEC assessment reviewed firms' written supervisory procedures to determine whether firms have adequate controls in place to identify potential financial abuse of senior investors or individuals with diminished mental capacity.
The review found that age plays a role in many firms' supervisory processes. For example, some firms required their registered representatives to ascertain their customers' retirement status. Both the SEC and FINRA are interested in these suitability guidelines. FINRA reminded firms in its regulatory letter sent our earlier this year, that it will shift its focus to enforcement options when it detects financial abuse, including abuse involving senior investors.
Evidence clearly indicates global regulators are issuing similar messages and such enforcements are on the rise as regulators and financial institutions alike work to stay ahead of the changing regulatory landscape.
In the past, some industry professionals blamed a relaxed regulatory focus on suitability failings. But after reading all the recent news, whatever the reasons were before, regulators have definitely shifted direction and enforcements and improvements are now on their radar for the next several years.
Explained
Aite senior analyst Danielle Tierney
, "Suitability isn't a burden – it honestly protects financial institutions and helps them do the best possible job for their clients and strengthens the risk-reward profile." She concluded, "The more that you can meet suitability requirements as they are intended, the better returns you can get for your customers while protecting them and your institution. Protecting clients and protecting firms is the dual objective."
New issues have emerged over the past several years that have fortified the need for strong Sales Practices & Suitability rules, especially with all the new complex instruments and exotic products that need to be covered and which have risks inherent to them that consumers may not understand.
Of course, in addition to a strong culture of compliance and ethics that is necessary in this particular area, it also takes a very effective technology platform to support the sheer volume of activity and complex transactions that move through a financial institution, but fortunately customer profile information, updating, portfolio viewing and asset allocation information can all be addressed in line with suitability requirements with the right tools.
With an uptick on both fines and Federal charges aligned to these issues, particularly regarding seniors, it is critical that financial institutions adopt stringent monitoring. In a few months, new examinations will be issued around 2016 rules and we will see a continuation of the emphasis on Sales Practices & Suitability. Regulator attention to this area just won't be going away in the foreseeable future.​