Samsung Pay: Wider acceptance means bolder, faster, "tap and go" fraud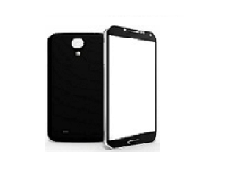 Even though I am somewhat of an Apple groupie, I couldn't miss this week's big announcement that Samsung Pay is soon to be the next mobile wallet launch promising to bring new benefits to consumers. Among the new benefits includes the promise that there will be wider acceptance at many more retail outlets than Apple Pay and an added ability to manage loyalty and gift cards. Samsung's MST (Loop Pay, Magnetic Secure Transaction ) technology that is built into the new Galaxy 6 provides an easy tap-and go transaction virtually anywhere credit or debit cards are accepted. This should mean that as a consumer I do not have to "wonder" if my mobile wallet is an option. Now that is both really cool and convenient.
We all know at this point the issues connected to
"card provision" fraud (putting the card on your phone) with Apple Pay
, which was and still is a big challenge and contributed to all time high basis points of losses, according to the banks we talk to. Other countries such as the UK have already learned from those lessons and have been much more conservative in launching the Apple Wallet. Samsung Pay, like any mobile wallet, will require that consumers provision the card to the phone just like Apple Pay. But what is different for Samsung Pay is that if a fraudster takes a consumer's card information and provisions it to a Galaxy 6 mobile phone, the fraud will be able to occur much faster. The fraudster can adopt a fast tap-and-go approach to fraud, and use it to his advantage to boldly go after a new "market" of targets.
Here are some tips for banks preparing for Samsung Pay or any mobile wallet launch:​


Ensure you are risk scoring the card provisioning event; send any risky events to the call center.

Ensure your call center has good voice biometric and authentication tools. These can prevent one fraudster from provisioning many cards to mobile phones where they may have the customer's identity information.

Score your tokenized transactions, in context of your provisioning; your fraud system should connect the dots.

Ensure your fraud data models are tuned to track velocity – that includes knowing fraud patterns that are happening in rapid sequence.

Remember that MST "tap and go" transactions are considered card present transactions for liability reasons.

Educate your team at the bank, and know that your call center staff can be one of the best indicators of increasing fraud issues.

Measure your fraud losses from day one, have an escalation plan in place, secure buy-in to the plan among key bank stakeholders, and practice a dry run.

The launch of Samsung Pay can give your institution's customers a safe, secure, and fun way to pay as long as you complete the entire fraud preparation check list. We now know that payment innovation requires fraud risk innovation and a launch of another kind – a mobile fraud risk action plan. Or, do we? ​