Volcker Rule: How to Demonstrate a Legitimate Position?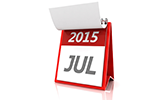 ​​With time running out to meet July ​deadlines, firms are on high alert to conform to Dodd-Frank's Volcker Rule proprietary trading restrictions. Firms relying on exceptions to the rule must have in place a process and accompanying solutions within their compliance program to support the exemption that they are relying on and show compliance.
One of these exemptions,
market making
, is being adopted by most firms today. This exemption provides some major challenges in itself, such as, setting, justifying and monitoring the new risks and limits associated with "RENTD" (reasonably expected near term demand of customers). RENTD plays a major role within the Volcker Rule​ because it makes financial institutions provide evidence of why they have, or are building, a position based on customer interest and not for the trading of its own account. It also requires that the FI's identify customer and non-customer, as market making inventory for customers is what specifically falls under the RENTD requirement.
Customers are making inquiries related to their accounts to financial institutions via numerous types of communications, i.e. voice, email, instant messenger and chat. The content in these communications can provide the evidence needed to prove that the firm was establishing inventory based upon the interest from its customers. However, the challenge lies in how firms will be able to identify these specific communications, pull them out and then use the information to calculate notional value as well as identify the additional financial risks the firm is undertaking.
By turning to advanced communication technology and its ability to identify these communications, group them into specific types of interests and even drill down into certain assets, financial institutions will be able to meet these challenges efficiently, and eliminate ineffective manual processes as well.
This shows us once again that regulation, even though sometimes simple in its statement and logic, is proving a huge logistical and administrative task – and this means that the use of intelligent software solutions to break down these process challenges is increasingly critical.
By adopting some of these "next-gen" solutions, firms can than get back to business of making markets and meeting customer demand knowing that they will be able to quickly and consistently provide evidence to regulators in support of the actions their traders have taken.​