The Bank's Role: AML Compliance and Tracking Ships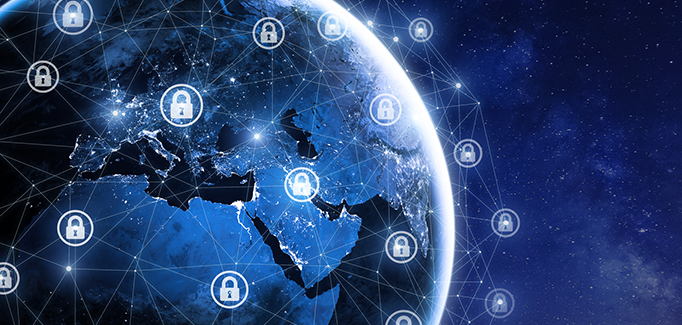 Financial Crime in the Maritime Industry
Trade Finance, by its very nature, is linked to the maritime transportation cross-border movement of goods, and therefore faces increased scrutiny. On May 14, 2020, U.S. authorities including the Department of State, OFAC and the U.S. Coast Guard, issued new guidance on deceptive shipping practices and sanctions risks. This guidance complements previously formulated advisories in 2018 and 2019. The quick succession in guidance is a clear sign of increased regulatory pressure on all participants in the maritime sectors, including financial institutions. This has a direct impact on Trade-Based Money Laundering (TBML) programs.
The U.S. government believes the maritime industry is a favored avenue for sanctions evasion. Financial institutions will be scrutinized because they lay the foundation for trade transactions. Participants are urged to appropriately assess their sanctions risk and and implement appropriate compliance controls to address any identified gaps in their compliance programs.
Below are a few takeaways from the advisory:
Vessel Monitoring: The advisory stresses that deceptive shipping practices lead to potential risk
Red Flags: Compliance monitoring systems should cover possible sanctions evasion methods as indicated by the section titled General Practices for Effective Identification of Sanctions Evasion
AML Compliance and Vessel Monitoring
There is a strong emphasis on monitoring activity in geo-specific high-risk areas, or zones frequently used for potentially sanctionable transportation-related activities. The guidance even includes a map detailing areas along shipping routes for North Korea.
The guidance around deceptive shipping practices is quite detailed—it mentions various examples of how trade-based money laundering is hidden. All actors involved need to be vigilant in limiting the risk of involvement with a sanctionable or illicit activity and exercise heightened due diligence concerning shipments that transit in high-risk areas. To mitigate this, financial institutions must understand the complex nature of the maritime business by monitoring vessels closely, as it's one of the most effective ways to solve this problem. By doing so, vessel monitoring will complement their due diligence on all parties involved in the trade.
In other words, financial institutions need to track the routes of the shipping vessels and stay current on what is considered a high-risk geographic shipping zone.
Red Flags on Sanctions Evading
There are specific red flags or risk factors that banks need to consider, including:
Identifying commodities and trade corridors susceptible to trans-shipment and ship-to-ship transfers and the extent of their use by an institution's maritime industry customer
Results from an assessment of the nature of each client's business, including the type of service(s) offered and geographical presence
Client activity for transactions inconsistent with the client's typical business practices, to include when clients acquire new vessels
Client acquisition or sale of vessels to determine that the client's assets do not include blocked property
This clarifies that the typical types of AML practices, including due diligence, are now extended to cover the lifecycle of trade finance, to all parties involved in the trade, and to the nature of maritime shipping. Hence, it becomes essential to monitor the vessels/ships and the underlying goods continually, as it will significantly help banks mitigate the risk.
Vessel monitoring and high-risk geographies identification, including the open sea, becomes a critical component of a sanctions program. Given that approximately 90 percent of global trade involves maritime transportation, this effectively impacts all trade finance operations.
Due diligence requirements are sharpened and require detailed information gathering that includes the Ultimate Beneficial Owners (UBOs) of parties involved in the transaction, which includes the vessel operators and its owners.
Specific attention is required for shipping and trade documents. The expectation is that consistency checks and verifications against falsification are performed against the Bills of Lading, including detailed identification information and descriptions of cargo and ports.
Sanctions are being imposed at a heightened rhythm, making it impossible to verify these through simple manual checks. Contractual arrangements across the complex chain of parties involved in a trade should include back-to-back obligations in terms of compliance expectations and compliance policies.
Facing the Risk
When it comes to trade finance, most financial institutions conduct their compliance verifications in a manual or semi-automated way, and the challenge of extracting data from paper-based documents has stalled automation processes, contributing to poor prevention of TBML activity. However, the complexity and increased obligations can only be addressed appropriately by harnessing the power of robust AML/KYC platforms complemented by artificial intelligence techniques. Such end-to-end solutions were hardly available previously and the industry has struggled to find appropriate ways to address its risk. The technology is available now, so it is incumbent on the leaders in trade finance to modernize their compliance operations.
What to learn more? Click here to read more about NICE Actimize's AML solutions.
Resources