Optimize Then Automate: What Does Autonomous Mean to You?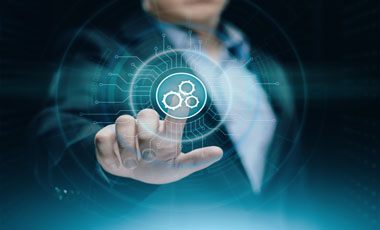 It's hard to believe that it was just in late 2017 that NICE Actimize unveiled its ambitious plan for the future advancements of financial crime fighting – a concept that, after much internal review across all of our lines of business, we coined as "Autonomous". Admittedly we might have turned a few heads with our choice of "Autonomous," but now as we fully socialize our bold initiative with our customer base, we have reached the point in our journey where we can share significant (and positive) insights on the benefits to our customers that our vision will have on their operations as they move toward automated intelligence for financial crime applications.
Let's analyze those impacts
We entered our era of Autonomous with a clear vision about what Autonomous was meant to achieve –not to embark on automation for the sake of it, but to create a strategic plan that guides you to optimize your operation before you automate. And I am proud to confirm that we have progressed quickly in our journey and have embedded this thinking in the form of targeted analytics and models to address well defined segments of your data. This innovation is reflected in many of our new offerings, including our newly launched ActOne, our command and control center for the Autonomous process; our new transaction monitoring solution SAM9; and our ActimizeWatch offerings for both fraud and AML.
As we manage our major customer initiatives, we know that the business path we take and the product roadmap we offer should be well grounded in the reality of what our customers across the globe at financial institutions are looking for to move them toward the future in a streamlined, efficient path. As part of our follow up research to learn these customer priorities, we recently conducted an informal survey on what "Autonomous" meant to the industry. The findings showed that our interpretations of the problems that financial institutions were facing were spot on. Here is how and where we got it right.
Investigative Activities Prioritized
While respondents to our survey voiced a range of opinions about what parts of financial crime fighting would benefit the most in an autonomous environment, there was a common thread to what they were saying. Money laundering and fraud prevention, and operational improvements, were identified by roughly 20 and 30 per cent of respondents as areas that would benefit from an Autonomous approach.
While there was no real consensus on any single activity that would necessarily benefit the most from intelligent automation, respondents ascertained that there were opportunities to improve manual triage and investigative activities, with survey respondents identify at least six different areas on average where automation could change the game.
Moving back to the term "Autonomous", about two thirds of the respondents said it meant three things to them: intelligent automation used to extend value and improve efficiency; analytics that provide a diverse range of functions; and flexibility, moving quickly and adjusting to changes. I could not have stated the purpose of Autonomous better myself, and the survey once again reflects the "optimize before automate" mantra.
A Global Consensus to the Present
I recently traveled to a number of our global business centers, and the need for an Autonomous outlook in financial crime investigations is virtually identical the world over. Recently I returned from APAC, for example, where customers pointed out that we have entered an era where we need tools to manage both the human element and the "virtual agent" – which clearly points to the need to rethink how we choose and implement technology in a much different way than we may have in the past.
Which brings us to the present. We never envisioned our Autonomous strategy as simply a single launch, but as a journey that we take with our customers to offer continued efficiencies. As we expand that movement, one thing is certain. As the bad guys come up with new ways to commit financial crimes, new roadblocks will appear and the bad guys will get even faster as they chase after our institutions. That said, we are certain that our road to Autonomous is carrying us into a strong future where financial institutions will have more streamlined operations that capture bad acts more quickly.
As much as our financial institutions are going to love the journey to Autonomous, the bad guys are really going to hate it as its impact is felt and their abilities to harm our institutions and customers are substantially reduced.