Complete Surveillance Coverage
The SURVEIL-X Holistic Trade Compliance platform analyzes and correlates all trade related data:
Comprehensive surveillance coverage for all regulatory needs
Breaks down barriers between data silos enabling deeper analysis and true risk detection
Goes beyond simple thresholds and detection rules to correlate all relevant data sources
Can connect to, ingest and analyze data from many real-time data sources, including all forms of communications
Includes
Out-of-the-Box Models
Monitoring
Communication Types
Learn More about
SURVEIL-X for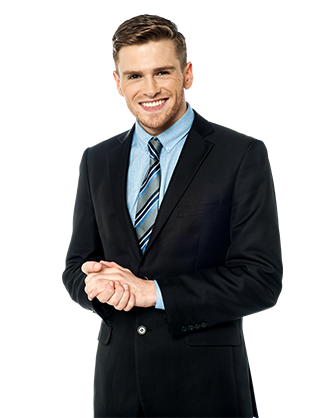 SURVEIL-X

takes your Trade-Related Surveillance to a Whole New Level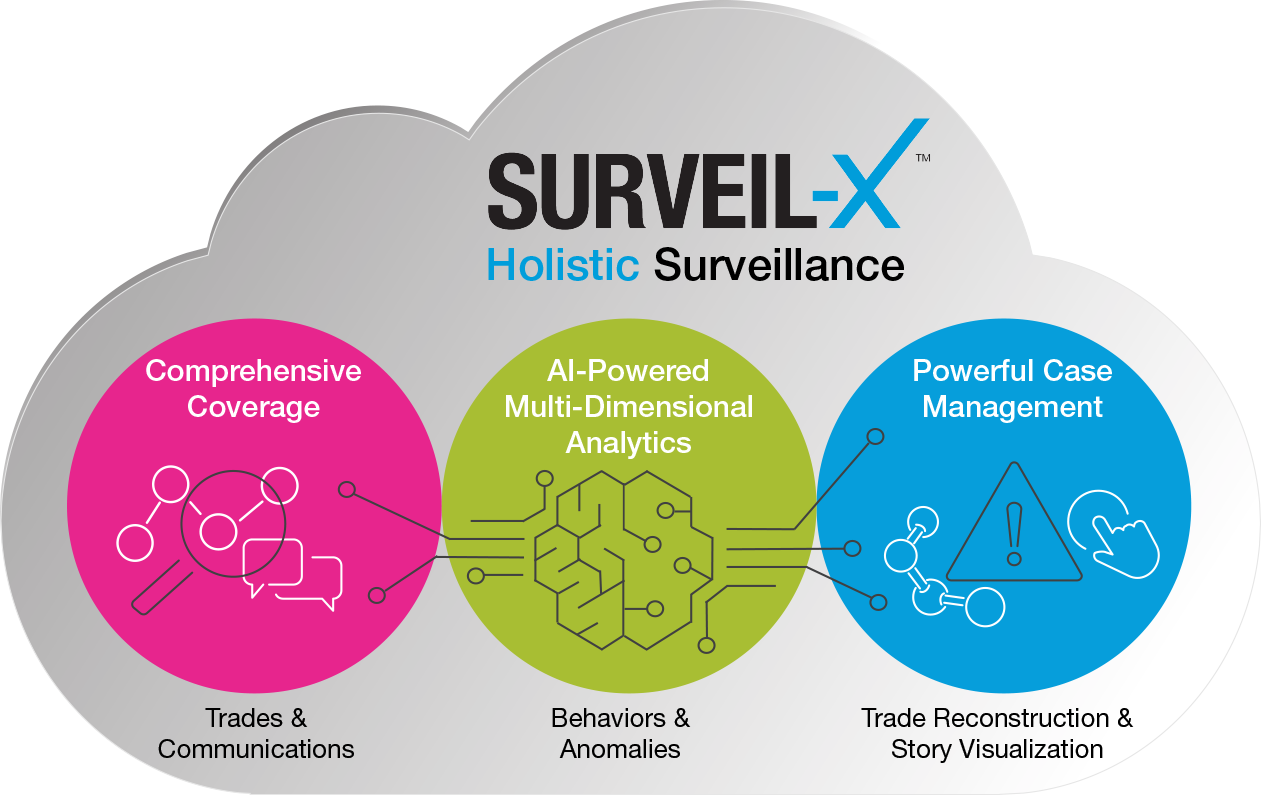 Multi-Dimensional Analytics Using all Trade-Related Data
Uses Natural Language Processing (NLP) to process all Communications
Events Reconstructed to Demonstrate True Intent
Discovers Previously Unknown Risk
Cloud Agility and Cost Savings
Provides Full Global Regulatory Coverage
Download our Complimentary Reports and eBooks

SURVEIL-X
The First AI-Powered True Holistic Surveillance Solution
The race between evolving compliance demands and conduct risk exposes your organization to severe reputational damage and fines. The latest regulations require you to identify intent, which lies deep in your communications and trade data.
Watch the Video on SURVEIL-X Holistic Surveillance
Case Management with Story Visualization
Gain insights

into market movements, market events, trading patterns, and conversations

Clearly see

what was done and said and why – with links to related market data, news, communications, HR data, compensation information, etc.

Visualize market movements

and the potential impacts of trades at the microsecond level

Streamline case management

and investigations with process driven workflows

Reconstruct trade timelines

up to 50 times faster with automated trade reconstruction
What's New?
Read more about the first AI-powered true holistic trade surveillance solution. Also get full access to the Resource Center.

Watch this webinar where Opimas share their key findings from recent research.
Schedule a free demo, customized for your specific surveillance & compliance needs.